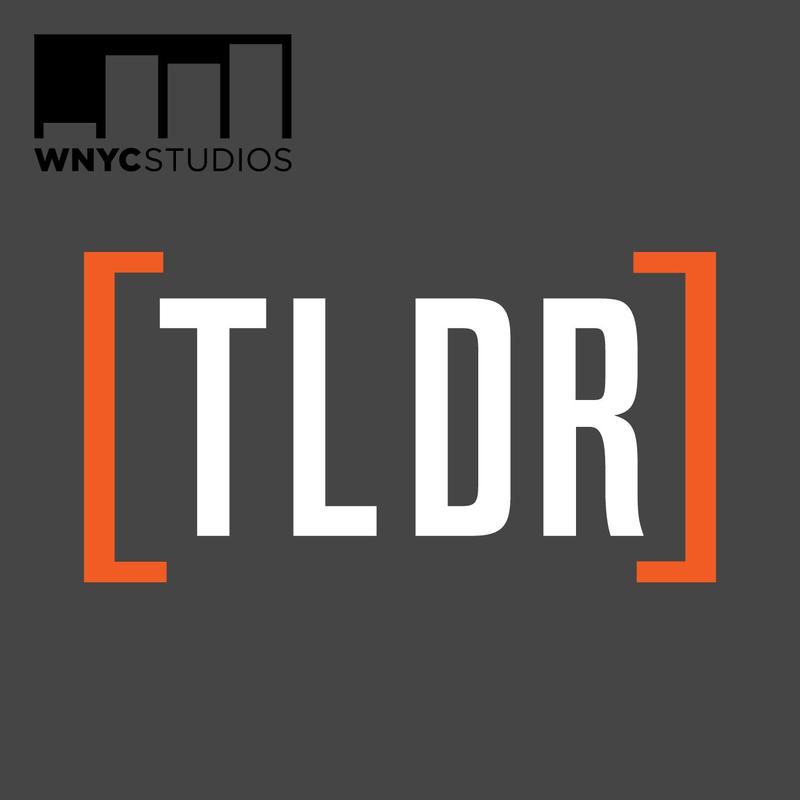 Hello everyone! 
It's pledge season, the time of year when all of your favorite public radio shows and stations start cheerfully hounding you for contributions. (Mainly because the end of December is the deadline for tax-deductible charitable donations.)
Anyway, there's a formula for The Ask, which goes like:
1. Tell people all the great stuff we did.
2. Ask for money so that you can stay alive another year.
3. Use the phrases "listeners like you" and "show your support" 3 to 4,000 times.
4. Something something totebags.
5. Repeat until everyone goes crazy.
Alex and I have been talking about what TLDR ought to do. We both feel strange about it. Our weird bloggy/internetty/podcast project is only three months old. How old do you have to be before you can start asking for donations? Probably four months at least.
That said, our host station, WNYC has been unbelievably kind about letting us try this weird experiment. We told them that there was an audience who would enjoy this sort of thing and they took our word that you all existed. We want to show them that you all are out there.
So, yeah. We don't know. Our suggestion/plea is this: If you've liked what we've been doing, and you want to signal to the station that stuff like this is valuable, then please consider pledging. If you use this link, it's telegraphing to the folks upstairs that you're contributing to WNYC specifically because of TLDR.
Also, perhaps you are a twenty or thirty-something who is as broke as the rest of us. Perhaps the question of where to park your big year-end charitable contribution is not a pressing one. In that case, if you want to show your support, maybe think about pitching ten bucks?
Or maybe you are truly, just completely broke, and can't pitch anything. Then that's ok too. We still like you and we're glad you're listening and reading. We have bigger and weirder ideas for TLDR in 2014. We still can't quite believe that we get to make this for you.