SchoolBook
A Plea to Move Forward From NY's Education Chief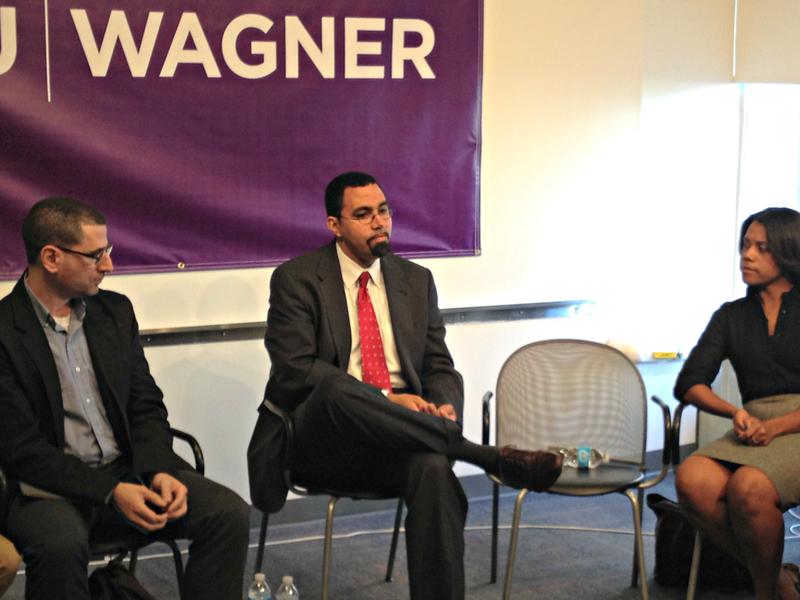 After months of intense criticism over how New York's Education Department handled the implementation of new learning standards and state tests, John King, the education commissioner, called on Thursday for a more civil debate around changes to education policy.
"I hope that all of us — administrators, educators, parents and unions — can lay down our swords, soften the rhetoric, put aside the politics, and come together for the sake of our children," he said.
King's prepared remarks can be read here.
King acknowledged what he called the "uneven implementation" of the Common Core learning standards across the state, along with unintended consequences of policies, including a narrowing of curriculum to focus on tested subjects like math and English and an overemphasis on testing.
The speech came on the heels of small changes to the implementation of the Common Core in the state budget and following widespread criticism from parents, teachers, lawmakers and Governor Andrew Cuomo.
The state teachers union, New York State United Teachers, also passed a vote of no-confidence in the education commissioner last weekend. King addressed the criticism directly, saying he was looking forward to working with the new union president.

But overall, King was unapologetic about his urgency to transition to new learning standards and administer the new assessments aligned to those standards.

"Certainly changing instructional practice is hard," said King after the speech. "Getting communities to understand what the Common Core is and isn't has been a challenge. And so certainly we've learned from the last few years and we'll continue to make adjustments as we move forward."
In an attempt to move forward more smoothly, King announced a $16 million grant program to reduce local testing by allowing districts to spend time evaluating which tests are necessary and which ones are not. He said he also wants teachers from districts that have done a good job implementing the Common Core to share best practices with districts that may need help, and he issued a "challenge" to districts to build in more time for professional development and collaboration at the school level.
"Certainly I hope that as New York City and the United Federation of Teachers move forward in their contract negotiations, they will look at the issue of time for professional development and teacher collaboration," King told WNYC.
Michael Mulgrew, president of the United Federation of Teachers, which represents New York City teachers, was not impressed with King's remarks.
"In the face of statewide outrage from parents, administrators and teachers about the flawed rollout of the Common Core standards, Commissioner John King stood up today and blamed everyone else for the fact that it didn't work," said Mulgrew.
He added that King's proposals to reduce testing, share best practices and improve professional development were ideas that the union had advocated for years ago.