A Potential Price for Bags at Retail Stores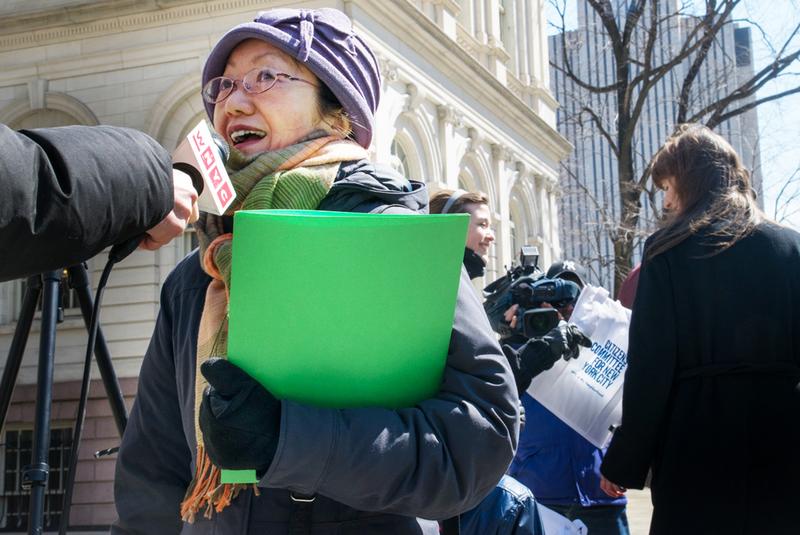 Consumers may be charged 10 cents per plastic or paper bag whenever they go to a retail or grocery store if a new City Council bill passes. The bill is intended to encourage shoppers to bring their own reusable bags.
The fee isn't a tax — it only requires approval from the City Council, not the state legislature. It would benefit store owners, who receive the money.
New York City annually sends some 100,000 tons of plastic bags to landfills at a cost of $10 million. Margaret Chin, council member and a co-sponsor of the bill, said, "New York City has always been a leader in environmental protection, and there is no reason we should be left behind."
Unlike other cities, however, New York will not ban bags completely. And it has been slower than other municipalities to adopt strategies reducing the number of bags given to consumers.  At a rally at City Hall, council member Brad Lander explained that this is partly due to "the uniqueness of New York City. There is that time when you're not intending to go to the grocery store, so you don't bring your bag with you."
Some council members have raised concerns that the bill would be an unfair burden on poorer residents, though customers using food stamps would be exempted from paying for bags.
Similar measures are in place in Los Angeles, Seattle, Washington and other cities.
Mayor Bill de Blasio said he was reviewing the bill, but has not yet endorsed the measure. A vote is expected in the next few weeks. A similar bill failed to pass last year under the Bloomberg administration. 
With reports from the Associated Press