Plans Solidifying for Women's March on Washington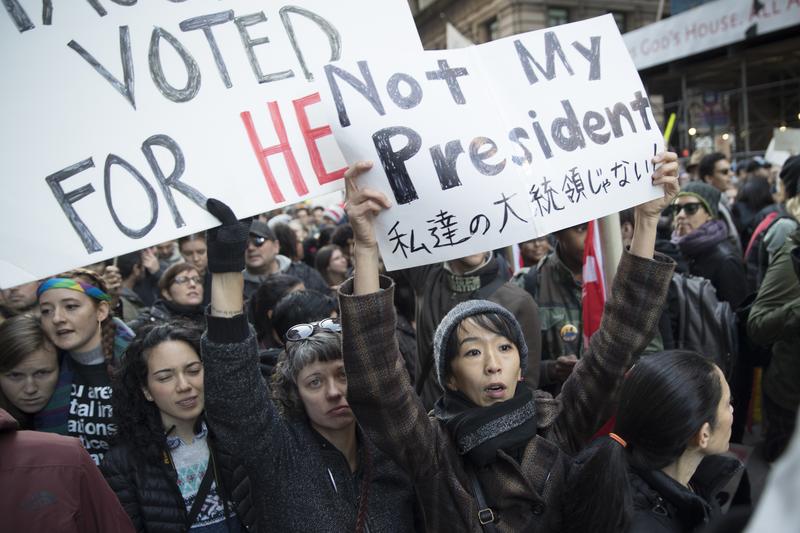 The Women's March on Washington, scheduled for the day after Donald Trump is sworn in as president, has secured a permit; Planned Parenthood Federation of America officially signed on as a partner late last month; and Gloria Steinem and Harry Belafonte have been named co-chairs of the march and will serve as the event's hosts.
Fleets of buses ferrying passengers from New York City to Washington, D.C. that weekend have already sold out. Planned Parenthood of New York City is hosting a poster-making event next Friday, Jan. 13, in preparation. And knitters, nationwide, have taken their yarn and sprung into action crafting pink hats with cat ears, thanks to The Pussyhat Project. 
Michelle Harris, who lives in Manhattan, is part of the community of knitters making hats for protesters to wear in D.C. and the local marches planned all over the country.
"I've done about half-a-dozen of them so far, and I have calls for 10 others," said Harris, who knits about one hat a day.
Harris herself plans to attend the local march in New York City that day. But many others will descend on the nation's capital.
"We still live in a country where even if Hillary Clinton had won, she would not have been protected in her fullest rights and dignity under the constitution because we don't have an equal rights amendment," said Jamia Wilson, a writer based in Manhattan who leads the organization Women, Action and the Media.
"I am protesting for the full dignity and rights that I have as a human being in this country who happens to be a woman," she said.
Wilson admitted that she first balked at the idea of taking part in the march. As a black woman, she was upset that such a large proportion of white women voted for Trump. She also had concerns about how few women of color were initially part of the planning process. 
But then her mother called and told Wilson that there's work to do, and reminded her daughter about her own fights against a segregated south.
"She had been water-hosed down standing up for her rights and had been kicked off of lunch counters and beaten," recounted Wilson about her mom. "She said, 'Don't forget what you're made of. You were made for this.'"
Wilson recently wrote about her decision to attend the march in an essay for The Guardian.
Event organizers of the Washington march currently expect about 200,000 participants, though that number may fluctuate. They will release details of the march closer to Jan. 21, but there is a meeting point: 10:00 a.m., at an intersection near the Capitol Building.