Planning a Funeral for Akai Gurley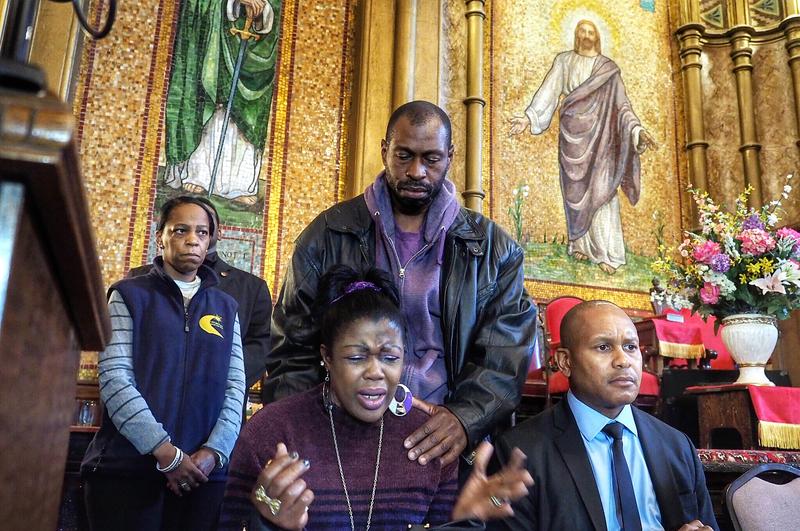 ---
A funeral for the 28-year-old unarmed man who was shot by police on patrol in East New York last month is scheduled for Saturday morning.
The Brooklyn service will be held at 11 a.m. in Clinton Hill's Brown Memorial Church. The house of worship is 98 years old and holds about 1,400 people. Reverend Clinton Miller said he expects it to be filled to capacity. He said they're preparing a service that will honor Akai Gurley's life but also rouses mourners to mobilize for change.
"To hold the NYPD accountable…when people came out in large numbers to vote for President Obama, it wasn't just an exercise in symbolism," said Miller.
Clergy from other churches in the borough will be in attendance and the Rev. Al Sharpton is expected to give the eulogy—but Miller said speeches will be kept to a minimum. He's sensitive that Gurley's grieving family is also seeking a memorial that includes music and stories honoring the young man who was a brother, father and son.  Gurley's mother and stepfather traveled from Florida for the funeral and recalled that when they moved away, Gurley was determined to stay in New York.
Gurley's family held a brief press conference in the sanctuary of the church on Friday. His mother, Sylvia Palmer, wept as she spoke. "There's nothing in the world that can heal my pain, my heartache…I pray to God I get justice for my son because he didn't deserve to die like that." 
Gurley was shot in a darkened stairwell in the Louis H. Pink Houses by a rookie officer in an apparent accident on Nov. 20. The City's Medical Examiner ruled the shooting a homicide.
Brooklyn District Attorney Ken Thompson released a statement Friday saying that a grand jury would be impaneled. He added that, although some have called for a special prosecutor, "I was elected by the people of Brooklyn to do this job without fear or favor and that is exactly what I intend to do."