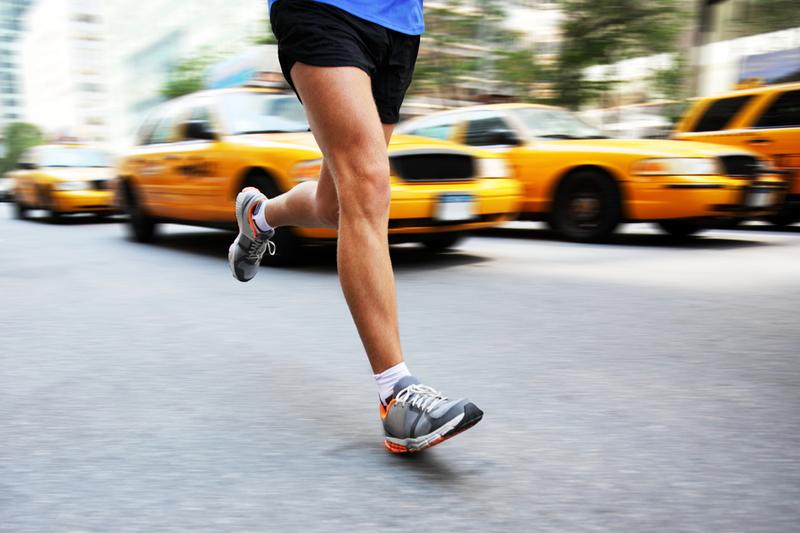 Earlier this week, we asked our listeners to help us build the ultimate running playlist. After years of jealously guarding its staff from the benefits of exercise en masse, Soundcheck is offering up no fewer than two of its producers to this year's New York City Half Marathon, set for this coming Sunday morning in Manhattan. Thanks to you, producers Joel and Katie now have more than ten HOURS of music to run along to (although we hope they'll only really need about two hours of the mix for this particular race).
In addition, Carol from Washington Heights sent us an 11-track running playlist filled with classic soul, funk and jazz. She's not a runner, but she wanted to share it with all the runners in Soundcheck's audience. Joel, a sucker for the sounds of the '70s, liked it so much that he created a "rogue" playlist on Spotify so you can hear Carol's handiwork.
"It's clearly not just for running," Joel says. "This mix is suitable for pretty much any activity – entertaining guests, cleaning the apartment, working at your computer -- or chasing down perps in a gritty, NYC action film from 1974."
Thanks again to everyone who contributed to our running playlist -- we'll see you at the finish line! 
What kind of playlist should we make next? Call us up at 866 939 1612, tweet @Soundcheck or leave a comment below.