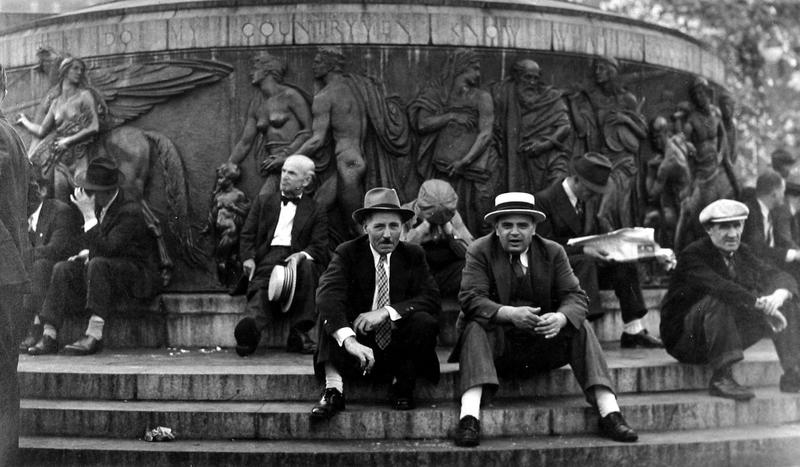 There's a beautiful photography exhibit of work by Sid Grossman (1913-1955) at the Howard Greenberg Gallery in Manhattan. It's the first Grossman solo exhibit in 30 years! 
The photographer lived a short, productive life having co-founded (with Sol Libsohn) the Photo League, where street-photography and social consciousness came alive in the New York of  the 1930s. Here's a Fishko Files piece I did several years ago on the group.
Grossman's photos of people - in Union Square, at Coney Island, at festivities on Mulberry Street - are full of the life and energy of the city. The show also features several photos from Central America, where Grossman was a photographer during World War II. 
Sid Grossman's career ended abruptly toward the end of the 1940s. By then he had become a victim of the anti-Communist crusade of that era, and never got free of it. Soon after, the Photo League, too, crumbled under the pressure of rumor and innuendo. It folded in 1951. 
The photos are well worth a visit in the exhibit's last two weeks. Some of Grossman's students – including Rebecca Lepkoff and Marvin Newman, both interviewed for the radio piece above - have work on display as well.
Howard Greenberg Gallery
41 West 57th Street
www.howardgreenberg.com/
Exhibition continues through February 11
Special panel discussion February 8 on the work and teachings of Sid Grossman at the Greenberg Gallery, 6 PM