The History of Blacks in Photos, Before Michael Brown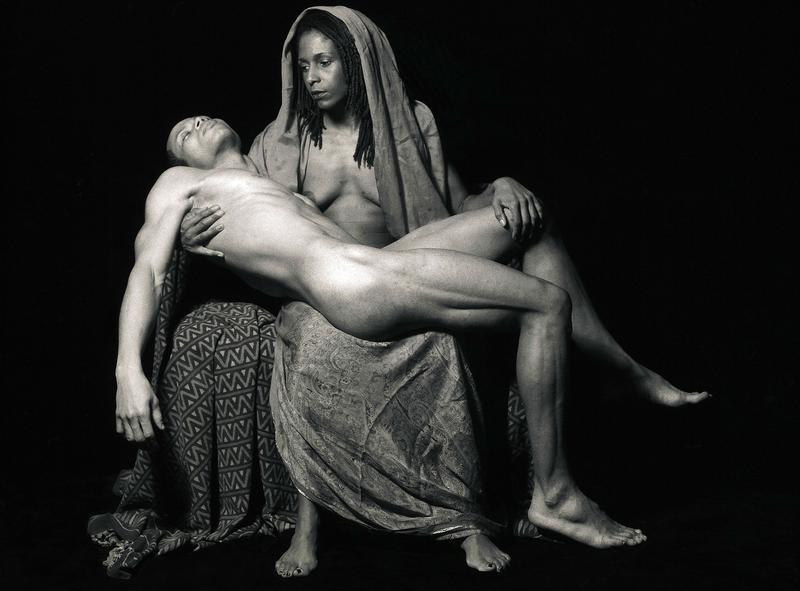 After Michael Brown was killed by a police officer in Ferguson, Mo., two contrasting pictures of the black teenager appeared online.
In one, he was dressed in a cap-and-gown for his high school graduation. In another, he is wearing low-slung pants and sneakers and his hands are in a position that has been called a gang sign.
In response, several African-Americans started posting their own pictures online with the hashtag "if they gunned me down." Thomas Allen Harris, the director of the new documentary "Through a Lens Darkly, Black Photographers and the Emergence of a People," which looks at how African-Americans have been portrayed in photography throughout history, talked with WNYC's Soterios Johnson about the Twitter uproar. He said that the hashtag reaction shows that African-Americans are not always pleased by how they are represented in popular culture.
He explained that that history goes back to the start of the art form. "Photography started before the end of slavery, when African Americans were not considered human beings," he said. "This legacy of representation vis-à-vis the camera has been really critical to the civil rights of African-Americans."
The documentary is inspired by the book Reflections in Black, by historian Deborah Willis, who made a life work of uncovering the work of forgotten African-American photographers. Harris interviewed Willis (who is also a co-producer), as well as several contemporary African-American photographers, including Carrie Mae Weems.
In the film, Weems talked about the complex meaning behind her picutres. "There is always, I think, a tinge of loss that my work ultimately represents. Because I am always really thinking about this idea of how to get you to love me back," she said.
In this interview, Harris said he thinks Weems' remark explains how photography can be a a tool of self-affirmation. "The whole selfie movement is about 'I am here, I have value, see me'," he said. "I think the images of African Americans affirming themselves are what have been missing from the American family album if you will."
Through a Lens Darkly, Black Photographers and the Emergence of a People, opens at Film Forum on Wednesday for two weeks.