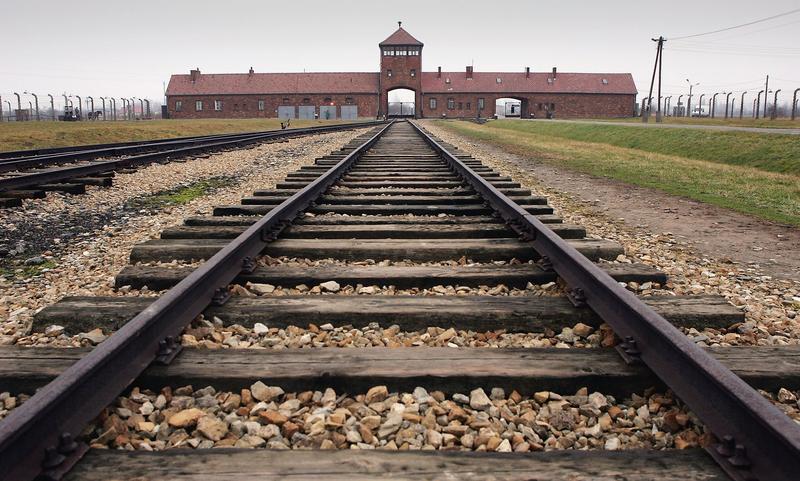 Up until yesterday, as far as anyone knew, 89-year-old Johann Breyer was just a retired tool worker from the former nation of Czechoslovakia. But today he stands accused of being an armed guard from Auschwitz, where he allegedly worked to kill victims of the Holocaust in gas chambers.
"He was arrested by federal authorities at his home in northeast Philadelphia on Tuesday," says Dave Davies, a WHYY senior reporter. "This was after a German court in June issued a warrant for his arrest based on new information about his activities during World War II. They went through the State Department and the U.S. Attorneys office developed the proper paperwork and arrested him. He's now in custody."
In some ways, Breyer may have saw this arrest coming. Davies says that Breyer was questioned by authorities about his involvement at Auschwitz over the last 20 years.
"I think he knew he was under scrutiny," says Davies. "But I doubt he expected officials to show up and arrest him yesterday."
Even though Breyer is older, many argue that his age should not shield him from accountability.
"There's no reason to ignore people just because they were born in 1923 or born in 1925—if he's physically and mentally able to face charges, there's absolutely no reason to ignore him," says Efraim Zuroff, a self-described Nazi hunter for the Simon Wiesenthal Center. "The passage of time in no way diminishes the guilt of the killers."
Davies says that Breyer has long admitted that he was a guard at Auschwitz, which was primarily a labor camp, but denied that he worked at Auschwitz II-Birkenau, which was an extermination center.
"That was a place where more than 1 million people were sent specifically to be gassed and then cremated," says Davies. "Breyer has always denied that he was ever there. What we now have is new evidence that in fact he and his unit were at that facility exterminating hundreds of thousands of people throughout 1944."
While the evidence shows that Breyer's unit was in fact at Birkenau, Davies says that there is no specific evidence of him exhibiting sadistic pleasure in killing people or personally beating people to death.
"What he's accused of is being one of the many guards who were there essentially making sure that prisoners marched to their deaths, and then disposed of the bodies afterward," says Davies. 
Zurroff says Breyer's role in the Holocaust, though relatively small, was still crucial. 
"Obviously someone like Breyer is not as guilty as the people who planned, built, and commanded Auschwitiz," says Zurroff. "It's those Breyers who made it possible for the Nazis to carry out horrific plans to mass murder as many Jews and other people who were classified as enemies of the Reich."
In August, Breyer will face an extradition hearing, where it's likely that he'll argue he was just a teen when he was recruited in Slovakia by the S.S.
"All of his acts in the war ended before he reached the age of 20, so he was a very young man," says Davies. "I suspect that they will argue that he had little choice—once he was in the Waffen-S.S. and once he was assigned guard duty, he had little option other than to do what he was told. I guess the court will have to consider that."