The Takeaway
Philippines Devastated After Super Typhoon Haiyan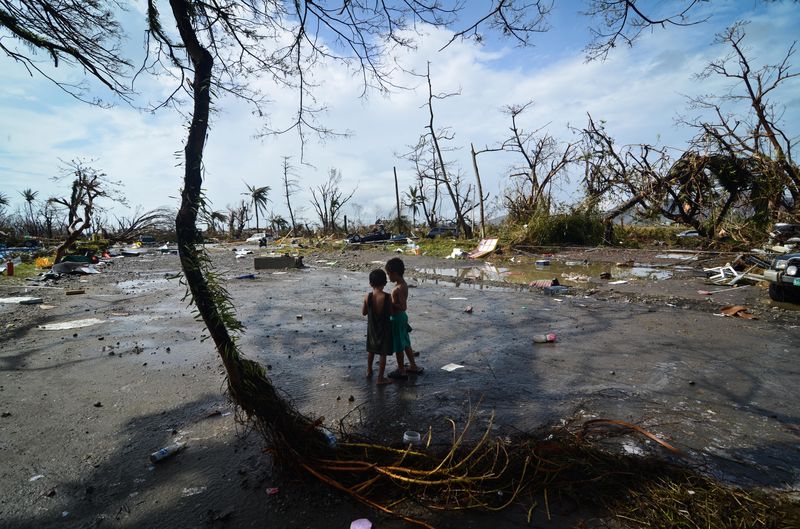 About 10,000 are feared dead in the Philippines in the wake of Super Typhoon Haiyan, one of the most powerful storms ever recorded.
The storm, which produced winds of up to 195 mph, has affected some 4.5 million people. U.S. officials have sent about 90 U.S. Marines and sailors to the Philippines to assist in relief efforts, and the United Nations is also stepping up operations, with UNICEF rushing emergency supplies to the Philippines.
"UNICEF's first priorities are focused on life-saving interventions—getting essential medicines, nutrition supplies, safe water and hygiene supplies to children and families," said UNICEF's representative in the Philippines, Tomoo Hozumi.
Joining The Takeaway to explain what's happening on the ground is Orla Fagan, Humanitarian Affairs Officer for the United Nations Office for the Coordination of Humanitarian Affairs.
Want to help? Contact one of these organizations to assist in the relief effort.
American Red Cross International Services
Visit: www.redcross.org
Call: 1-800-RED-CROSS
Mail donations: American Red Cross 601 N. Golden Circle Drive, Santa Ana, CA 92705
Giving Children Hope
Visit: www.gchope.org
Call: 714-523-4454
Filipino American Chamber of Commerce
Contact: Jun Jao, 949-751-8268
Philippine Red Cross
www.redcross.org.ph
ABS-CBN Foundation
Visit: www.abscbnfoundation.org