Studio 360
Philip Seymour Hoffman's Final Performance Will Be Digitally Created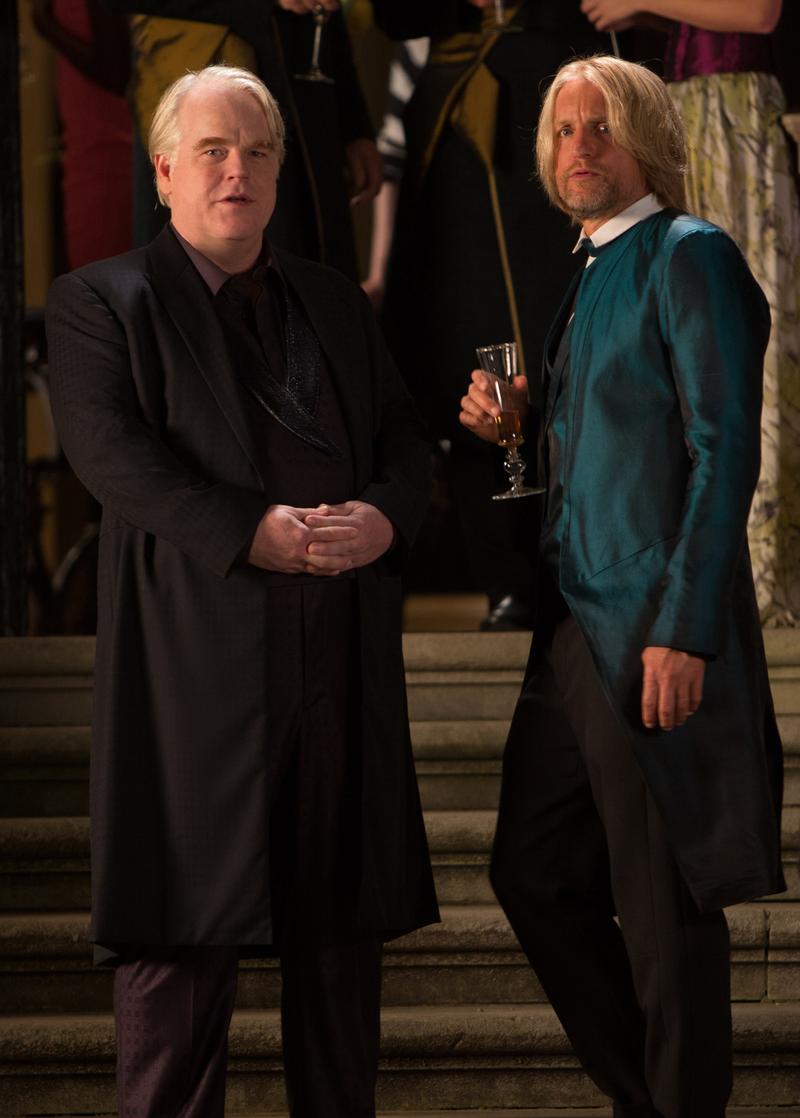 When Philip Seymour Hoffman died last month, he was still in the process of filming the final The Hunger Games movie. Hoffman plays Plutarch Heavensbee, the mastermind behind the Games. Instead of a rewrite to accommodate the missing scenes, the film's producers are attempting a 21st century solution: creating new footage of Hoffman using all the tools of computer animation.
The filmmakers aren't discussing their work publicly. But Steve Preeg, a veteran special effects supervisor at Digital Domain, thinks their most difficult challenge will be navigating the so-called uncanny valley. Even the most sophisticated computer-generated humans may have something subtly off — "a distant stare, or discolored skin" — that viewers find repulsive.
Preeg is an expert in creating virtual humans — from the backwards aging Benjamin Button (for which he won an Oscar) to Jeff Bridges's 35-year-old doppelganger in TRON: Legacy. Working on both films, Preeg had the benefit of being able to create a high resolution digital scan of the actors' heads, and drawing on their in-studio performances. He says if the team behind The Hunger Games doesn't have a scan of Hoffman's head and body, they're going to have to animate him from scratch, requiring "a lot of artistic interpretation." The digital images would be mapped onto a body double, who might also be the actor impersonating Hoffman for the lines. "People don't necessary realize the body motion and body language is extremely tied to the voice performance and head motion," Preeg tells Kurt Andersen. "One of the things I think they're going to be facing — which I'm not sure how you would ever solve — is what would Philip Seymour Hoffman have brought to that role that day while filming? That's something no one can ever answer."
Even if the filmmakers are able to create a near-perfect Hoffman, Preeg suspects there will be doubters. "There will be people who buy into it, there will be people who don't," he says. "If they do it justice and everyone's on board, and even if you could ask him 'are you OK with this' and he said 'yes,' they'll be people who will say this is immoral."
→ Is creating a digital version of Philip Seymour Hoffman ethically dubious, or just show business? Tell us in a Comment below.
Video: Steve Preeg and Eric Barda create a young Jeff Bridges for TRON: Legacy
Music Playlist
His Master's Voice

Artist: Jonny Greenwood

Album: Master: Original Motion Picture Soundtrack

Label: Nonesuch