The Takeaway
Peter Yarrow on the Power of Music in Political Movements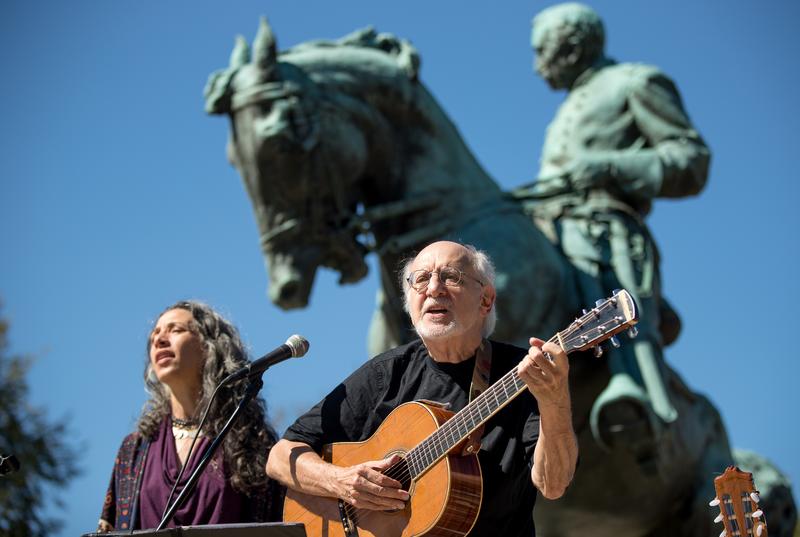 Was Donald Trump's ascendance to the presidency a moment in American political history that any of us saw coming? For Peter Yarrow, the singer songwriter of "Peter, Paul and Mary" fame and longtime political activist, it's an eerie resemblance to the civil rights-era racial divide he found himself while singing "Puff the Magic Dragon."
But Yarrow's views have become more urgent, focusing on issues like Black Lives Matter, the Dakota pipeline, and now, rebuilding a torn and fearful country.
Yarrow recently recorded a song called "Lift Us Up" with his daughter Bethany Yarrow and her boyfriend, renowned cellist Rufus Cappadocia, which they graciously performed in The Takeaway studio. It's as much a call to action as it is a call to better understand each other, an appeal towards basic empathy.