Soundcheck
Pentatonix: A Cappella Reaching For The Top Of The Charts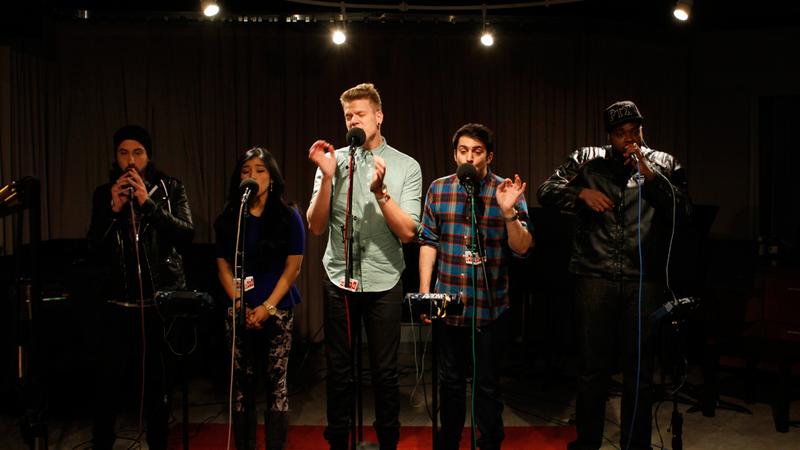 Reality singing competitions have created their share of pop stars over the years -- and one of the newest additions to the club is Pentatonix. The Texas-based a cappella group won NBC's The Sing-Off back in 2011, scoring $200,000 and a recording contract with Sony. Since then, they've put out two full length albums (PTX Vol. I and II) and a Christmas EP, and racked up hundreds of millions of YouTube views. 
The group stops by our studio to share a couple of originals and a few of their famous pop covers, and to talk about their skyrocketing pop career.  
Watch Pentatonix perform the Christmas standard "Angels We Have Heard On High" recorded live in the Soundcheck studio.