Soundcheck
Pentatonix; Early 2014 Releases; A Drum Machine Collection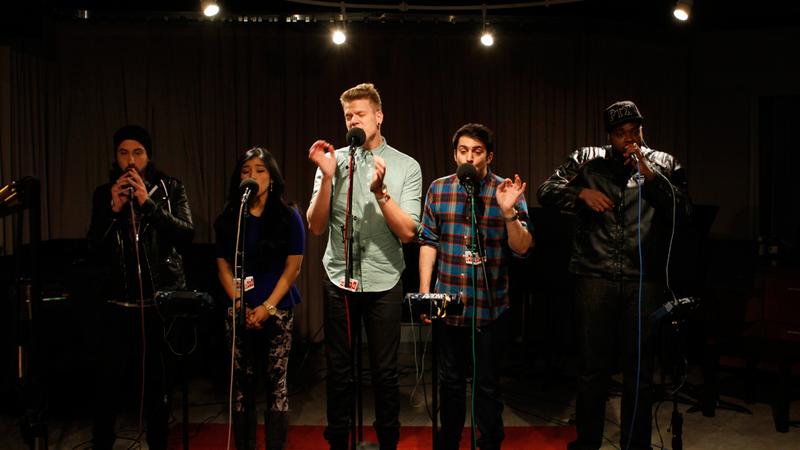 In this episode: After winning NBC's The Sing Off in 2011, a cappella group Pentatonix has stayed busy by releasing two full-length albums and accumulating a bajillion fans -- "the Pentaholics" -- through its oh-so-popular YouTube channel. The ensemble stops by the Soundcheck studio to sing a couple of songs -- both originals and covers.
New Jersey Star-Ledger writer Tris McCall shares a list of albums to watch out for in early 2014 -- from artists like St. Vincent, Azaelea Banks and Hospitality.
The author of the new book Beat Box: A Drum Machine Obsession, talks about his personal collection of 150 drum machines. W also listen to some famous songs that use drum machines, and hear about how the little boxes came about and why they've pretty much gone away.