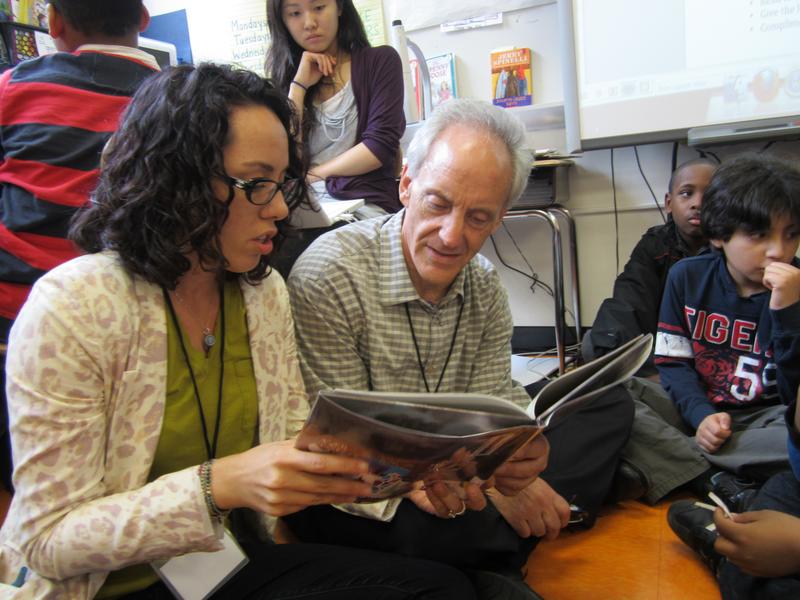 A popular children's program on the verge of closing said the city's Department of Education is to blame for its financial straits.
The annual and ubiquitous Penny Harvest, in which students raise heaps (and heaps) of pennies each year, is run by a program called Common Cents. Classrooms throughout the city take part in the project with students deciding which causes should benefit from their fundraising.
Founder Teddy Gross said the non-profit hit hard times after the 2008 recession. When the city asked Gross to participate in a massive fundraising program for the 9/11 Memorial Museum, in 2011, he asked the Department of Education to return the favor by helping Common Cents raise $200,000.
"Their response was 'peanuts,'" said Gross, meaning D.O.E. officials said they would have no trouble helping out. Two years later he is still waiting for the money and unable to meet payroll after October 15.
"They could have just said no," said Gross. "But instead they didn't. They said we're going to do everything we can and we're going to do the best we can, and then they would say things like we don't want to over-promise but we're going to make our best effort and they were so, so sincere."

The Department of Education denied making any firm financial commitments, however.
"We worked hard to deliver a $200,000 contract to Mr. Gross's organization to help us with a special service learning project, but we made no financial commitments – and signed no contracts – beyond that," said spokeswoman Erin Hughes. 
Nevertheless, she said the agency did try to lend a helping hand to his struggling charity by connecting him to various foundations, "which helped him gain $50,000 in funding last year."
But Gross said that was an overstatement. Furthermore, The New York Times listened to recordings Gross made of conversations with a D.O.E. staff member who admitted to "screw ups along the way."
Gross said the program's annual budget is $1.2 million, which pays for 6 full-time staff members. They visit private and public schools and develop curriculum materials and professional development around the Penny Harvest. There are 721 schools participating this year.
The Penny Harvest has raised a total of $9.5 million for community-based organizations since 1991.
When asked about other potential funders, Gross said it's become difficult to compete with the city's own aggressive fundraising around schools.
"We go to a lot of foundations that say they're tapped out for education," he said.