The Takeaway
With Peace Talks Stalled, Kerry Warns Bloodshed Will Continue in Syria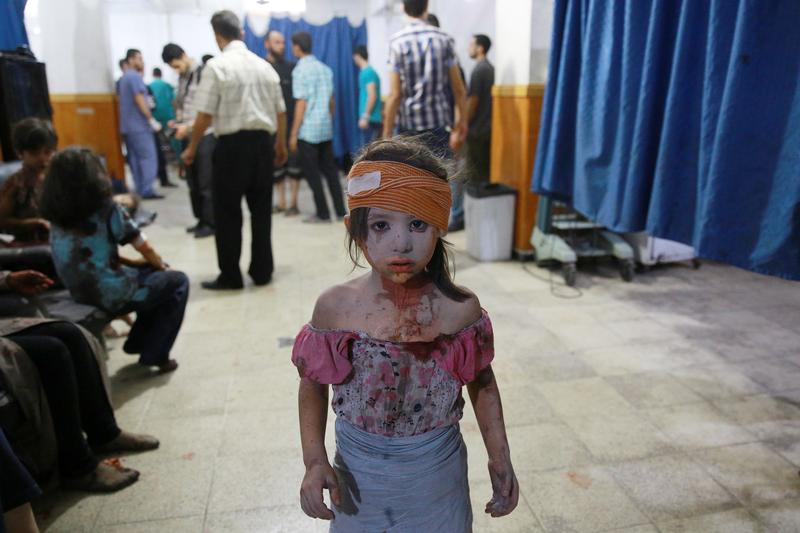 Click on the audio player above to hear this interview.
In Geneva, Secretary of State John Kerry is trying to salvage the Syrian peace process nearly five years after the civil war began.
"Without negotiations, the bloodshed will drag on until the last city is reduced to rubble and virtually every home, every form of infrastructure, and every semblance of civilization is destroyed," Sec. Kerry said Sunday.
The Syrian opposition coalition is refusing to negotiate with President Bashar al-Assad until the government agrees to end a siege against civilian areas, including the town of Madaya, where many are reportedly starving. On Sunday, a double suicide bomb killed at least 45 people just south of the Syrian capital of Damascus.
Robin Wright is a joint fellow at the U.S. Institute of Peace and the Woodrow Wilson International Center for Scholars, and she's also the author of "Rock the Casbah: Rage and Rebellion across the Islamic World." She explains where the negotiations currently stand, and whether Syria can achieve peace.
What you'll learn from this segment:
What the opposition wants.
Whether Assad will end his siege against civilians.
Secretary Kerry's role in the negotiations and what the U.S. hopes to achieve.