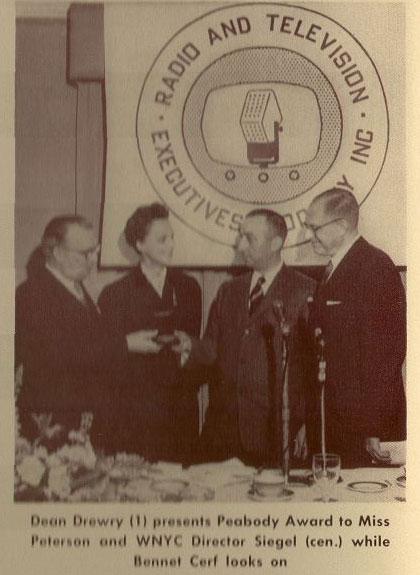 This episode is from the WNYC archives. It may contain language which is no longer politically or socially appropriate.
WNYC receives two citations (for the Little Orchestra Society concerts and for Books in Profile) during the presentation of the 1956 Peabody Awards at the Hotel Roosevelt in New York City. Among the speakers are Ed Sullivan, Bob & Ray, the UN's Ahmed Bokhari, and Danny Kaye, who brings down the house.

Linda Morgan, the "miracle girl" of the Andrea Doria disaster and daughter of Edward P. Morgan, is in the audience.

See http://wny.cc/19PCTNu and
http://wny.cc/19PCYRp for details.
Audio courtesy of the NYC Municipal Archives WNYC Collection
WNYC archives id: 73616
Municipal archives id: LT4436