Payment for Early Intervention Services Far Behind, Providers Say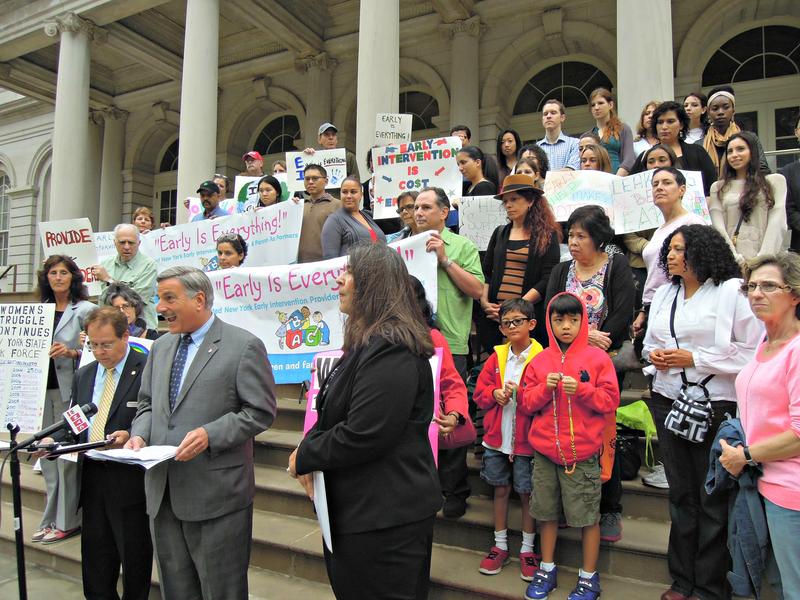 Providers of early intervention services to infants and toddlers with special needs say the state's new billing requirements are overly burdensome and have stalled their payments since April, when a change to the billing process took effect.
Previously, providers, such as speech or occupational therapists, would receive payments directly from counties. But in April the state began requiring them to bill private insurers through a fiscal agent contracted by the state. The change was meant to relieve counties of an administrative burden and increase payment for early intervention services from private insurers.
But providers such as Honore Petrasek, a physical therapist in Suffolk County, said the administrative burden has actually shifted to providers themselves. She said she has spent hours on the phone with private insurers about claims, and she must fill out more detailed bills under the new reporting requirements.
"Can you imagine what the real dollar amount per hour that we're putting in is now worth?" she said Sunday after a press conference on the steps of City Hall. Petrasek added that the reimbursement process has been so slow that at one point she was owed more than $12,000.
"I had to borrow money from my children to pay my mortgage," she said.
Statewide, nearly 70,000 children under the age of three receive early intervention services for physical and developmental delays. About half of those children are in New York City.
Chandra Mouli Mettapalli, who heads an agency that provides early intervention services in Long Island City, said he was still owed "tens of thousands of dollars" for services provided since April. He said his agency, AlliedMedix Resources, Inc., received its first check in June for services rendered two months before, he said.
"Whatever reserves we had, we took care of our therapists for one or two months," said Mettapalli. "And afterwards, we had to delay payment to our therapists. We wrote letters to them and said, 'Hey, we don't have any money.'"
Mettapalli said this delay lasted a week, and he has since been able to pay his therapists with the help of a new line of credit from the bank.
The state's Department of Health began issuing "safety net payments" to providers in August, "in response to a large number of insurance companies' lack of compliance," according to a press release issued at that time. The D.O.H. reported that about 400,000 claims had been submitted to private insurers, but less than 20 percent had been settled.
"Regrettably, many insurers have been incorrectly issuing payments to families or other therapists, not sending the required information about the results of the claim adjudication process to DOH's fiscal agent, or not responding to claims at all," according to the D.O.H. statement.