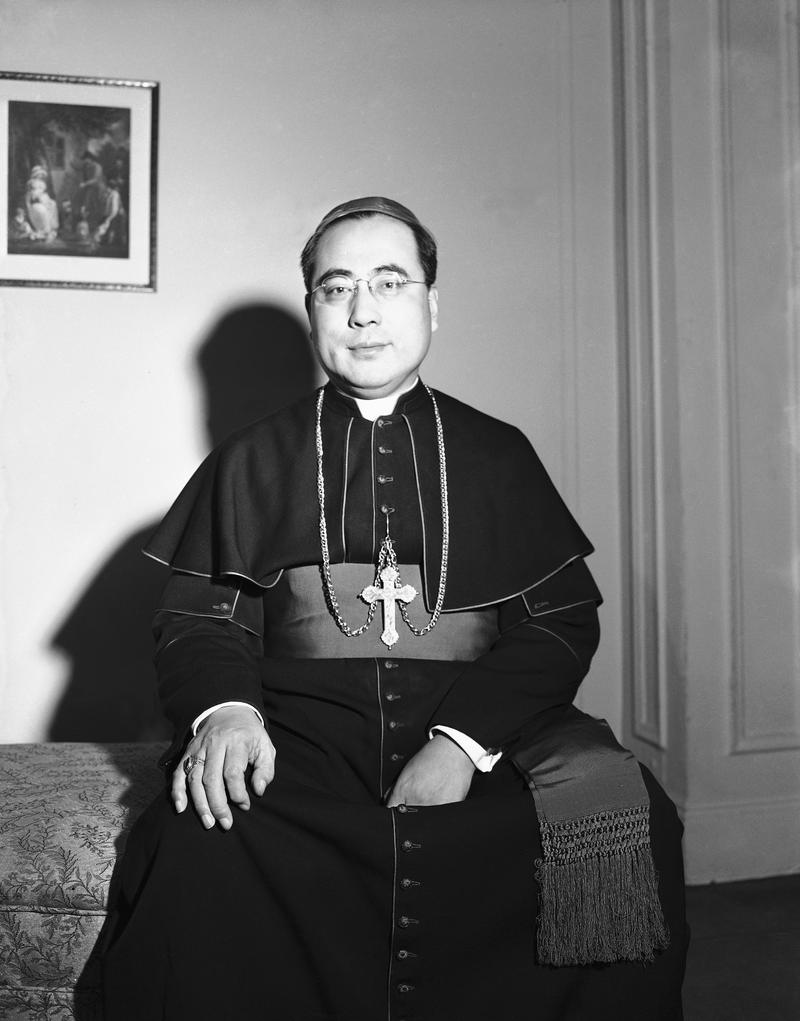 This episode is from the WNYC archives. It may contain language which is no longer politically or socially appropriate.
From card catalog: Archbishop Paul Yu Pin, President of Catholic University, Taiwan, talks about the school; Formosa; problems in SE Asia; and the basic desire of the people of Taiwan to recover mainland China. Questions and answers.
Paul Yu Pin talks about education at his university. One aspiration in Formosa: to return to the mainland of China.
Questions: Problems of sending food to government of China? Chances of return to the mainland in the next 10 years? Nuclear war threatened if US helps with an invasion of mainland China? Stopping progress in China will end the danger of nuclear war with them. Schism between Soviet Union and China? Status of Buddhism and journalism in Taiwan?
Interruption to tell the radio audience goodbye. McGurn introduces head table. Questions continue: What will happen to the economy Formosa (Taiwan) when China comes back together? Remain prosperous. Is the younger generation on the mainland becoming diverted from Communism? Religious liberty decree? Who is winning the ideological war in Southeast Asia? Certainly the free world should win the ideological war.
Audio courtesy of the NYC Municipal Archives WNYC Collection
WNYC archives id: 70933
Municipal archives id: T744