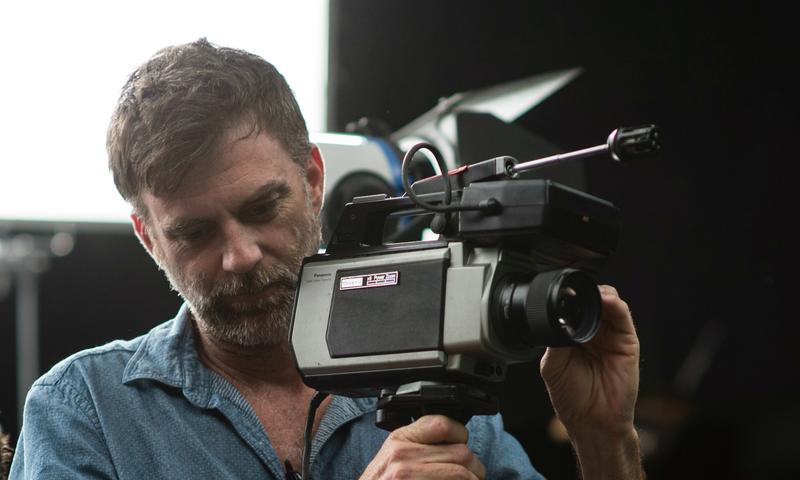 The director Paul Thomas Anderson has never lacked for ambition. In Boogie Nights, he turned the 1970s and early 80s porn industry into the setting for a grand Hollywood tragicomedy. There Will Be Blood was an epic of greed and corruption in the early oil business. And The Master portrayed a cult leader in the line of L. Ron Hubbard.
At this point, Anderson has to work pretty hard to keep the ante up. His new film adapts a novel by Thomas Pynchon, the contemporary writer whose books have always seemed too weird and dense — and way too long — to make into a feature film. The book and the movie are called Inherent Vice. Joaquin Phoenix stars as Doc Sportello, a stoner detective who bounces around 1970 Los Angeles trying to solve a mystery that just gets more baffling and freaky as the movie unfolds.
If Anderson was daunted by the challenge of filming the unfilmmable Pynchon, his fandom won him over. "It was a feeling that I don't want anybody to do this other than me," Anderson tells Kurt Andersen. "Even if somebody's going to blow it, I want to be the one to blow it." But he insists that Pynchon's difficulty has been overstated. "Pynchon's a funny writer first. He's literary with a capital 'L' by some reputation of his mastery, but he's so funny."
Hear Kurt's full conversation with Paul Thomas Anderson below.
While Sportello drifts through Los Angeles in a haze of pot smoke, Anderson says he wanted to keep the film's style from being too trippy. "If your characters are stoned, you camera should be sober," he says. "The accumulation of that stuff hopefully makes your head spin in a good way." And audiences have responded in the spirit of Doc's mellow intoxication, Anderson says. "People go, 'Man, that makes me laugh and giggle, and I wanna get a pizza.'"
When Anderson was growing up, his father Ernie Anderson was "the Voice of ABC," a famous television announcer living in the Los Angeles suburbs. (The elder Anderson got his start hosting a horror-movie showcase as "Ghoulardi.") Paul got an informal education in the principles of filmmaking at his father's. "I can remember sitting watching movies with him where he would say, 'Look at that — good cut, good cut!'" Anderson recalled, and snapping his fingers along with the rhythm of the dialogue in screwball comedy. "Or the opposite would happen where something would go on for a long time," as in the films of Jacques Tati, and "he would mumble under his breath, 'Look at that — no cuts.'"
Maybe more than any other director, Robert Altman has influenced Anderson's filmmaking. Anderson had the opportunity to watch Altman in action while serving as a back-up director on the set of A Prairie Home Companion, Altman's last movie. The lesson Anderson took from watching Altman work was "his way of letting things unfold," he says. "Guiding the car, but letting it unfold. That was the biggest thing I learned: don't get too bent out of shape too soon. Pace yourself."
Bonus Track: Kurt's extended interview with Paul Thomas Anderson
Music Playlist
The Commodores

Artist: The Commodores

Album: Gold

Label: Hip-O Records

Future Markets

Artist: Johnny Greenwood

Album: There Will Be Blood Original Soundtrack

Label: Nonesuch

Simba

Artist: Les Baxter

Album: Inherent Vice Original Soundtrack

Label: Nonesuch

I Want to Take You Higher

Artist: Sly And The Family Stone

Album: Stand

Label: Epic/Legacy