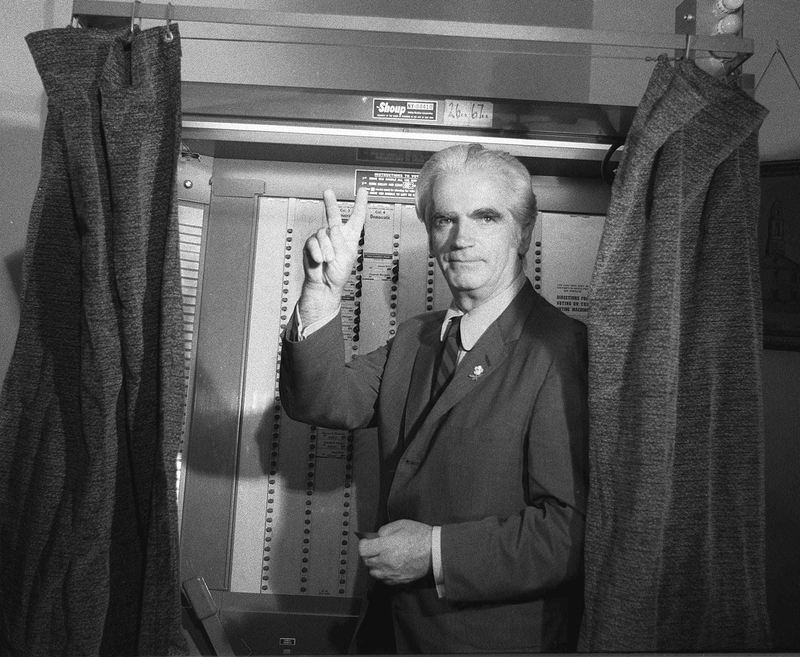 This episode is from the WNYC archives. It may contain language which is no longer politically or socially appropriate.
One of a series of Overseas Press Club luncheons devoted to meeting the candidates for all of the city wide offices elections. This luncheon is devoted to the Democratic party slate headed by Paul O'Dwyer, who is running for mayor.
O'Dwyer specifically speaks about the wholesale produce market and Washington Market. He speaks of the abandonment of New York City as a market area in favor of other surrounding markets.He discusses the decision by the government to build the new site of the market at Hunt's Point - which does not have cellars, nor room for expansion, or central air conditioning.
He also speaks of the losses to New York that result from the loss of Washington Market - which supplies the city with very unusual and exotic goods. He blames Abe Beame, Paul Screvane, and other administrations for this destruction.
Questions and answers follow. Questions are answered by O'Dwyer as well as running mates W. Bernard Richland and William T. Andrews. Topics addressed include: the water shortage, heliports on the PanAm building and around the city, street cleaning, job creation for young people

See also 70874.
Audio courtesy of the NYC Municipal Archives WNYC Collection
WNYC archives id: 70918
Municipal archives id: T1083