Paul Fussell: The Poetry of Three Wars: World War I, World War II and Vietnam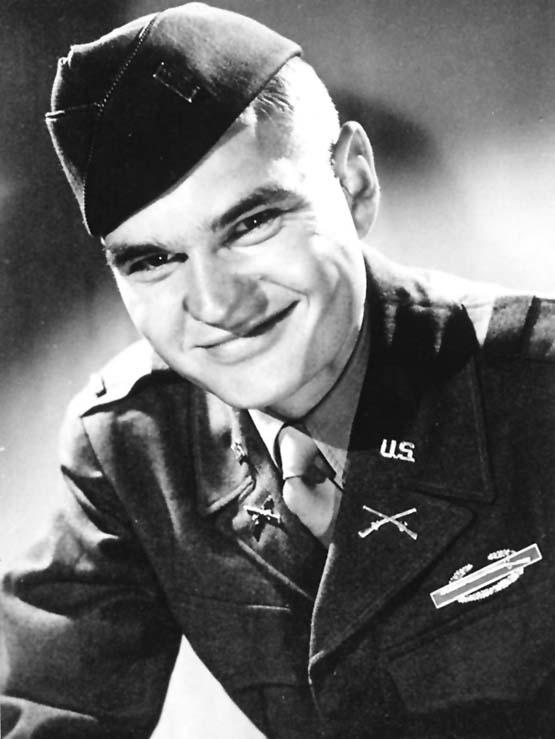 The late Paul Fussell (1924-2012) was a noted cultural and literary historian, who taught at Rutgers and the University of Pennsylvania. He wrote about such diverse subjects as Samuel Johnson, travel, and the American class system. His numerous books include Poetic Meter and Poetic Form, The Great War and Modern Memory (for which he won a National Book Award), and The American Infantry in Northwestern Europe, 1944-45. Fussell was a veteran of World War II, fighting in Europe, where he was wounded and decorated with a Bronze Star and two Purple Hearts.
In this erudite lecture, filled with references to the great English-language poets from Samuel Coleridge to Dylan Thomas, Professor Fussell proposes that the best war poetry is in the tradition of Homer's Iliad —a telling of the news with a judgment and feeling that achieves the permanency of art. He sees war poetry as a higher journalism, an art form that synthesizes the brutal, messy realities of war with the beauty of language and order. Fussell finds differing styles in the poetry that marked the two World Wars and Vietnam. The best work, in his view, balances discordant qualities and confronts readers with uncomfortable moral challenges.
Fussell disdains the poetry that marked the beginning of World War I, which he finds steeped in the imagery of chivalry and religion, with visions of war as "the Way of God."  He scorns poets like Rupert Brooke and Katherine Tynan for describing the service of young men in the Great War as a fight that would redeem their lives or, if they died, give them a chance for glory and peace to their souls. For Fussell, a former lieutenant in World War II whose sergeant was shot and killed beside him during fierce combat, such sentiment is for overly religious women and bishops.
In his view the more honest World Wall I poetry uses the images of the lance and the tournament only ironically in order to describe the brutality of the trenches and the idiocy of generals who never went to the front, yet planned horrible battles at the Somme and Gallipoli. In this vein, Fussell quotes with admiration the work of Wilfred Owen, Isaac Rosenberg and Siegfried Sassoon, men who, like him, actually fought and knew the terrors of face-to-face killing. These poets used the sweetness of language to tell blunt truths, redeeming hopelessness through art.
Fussell notes that World War II, coming just twenty-one years after the War to End All Wars, brought no initial exaltation for English-language poets. The British and Americans were fighting the Germans again. There was disillusionment and an exhaustion of words. Fussell quotes the British poet Keith Douglas, who said "All has been said before. Hell can't be twice told."
The American cultural historian notes that the American poets writing about World War II were not afraid to bitch, disclose or blaspheme. He especially appreciates the spare, cool, laconic style of Randall Jarrell, quoting a verse from the poet of just five lines about a tail gunner in an American bomber whose dead body has to be hosed out of the plane's turret.
Fusell finds American World War II poetry cynical and self-revealing, noting that admissions of cowardice, drinking and sexuality are fair subjects. He reads at length a poem that archly juxtaposes men masturbating in a tent while German long-range cannons drop shells with huge payloads around them.
Fussell, who was a fierce and active opponent of the Vietnam War, expresses disappointment with its poetry. He finds much of the free verse of this period long-winded and lacking discipline. But what bothered the cultural historian more was a feeling that the poems often seemed as if they could have been written by Nazi soldiers, for the Vietnam War poetry is filled with the obscenities of war atrocities. While the poems may be expressions of shame, Fussell says that with the exception of a few poets, such as John Balaban, there is no acknowledgement of guilt. In response to a question posed from the audience, Fussell surmises that the quality of Vietnam War poetry could have been elevated if well-educated soldiers had fought in the war, as they did in World War II.

The full NYPL Celeste Bartos Forum talk was originally delivered on October 10, 1989. It was edited for broadcast on the WNYC Voices at the New York Public Library radio series and aired on May 23, 1993.