The Man who Put Prostitutes and Hiroshima in Hong Kong Movies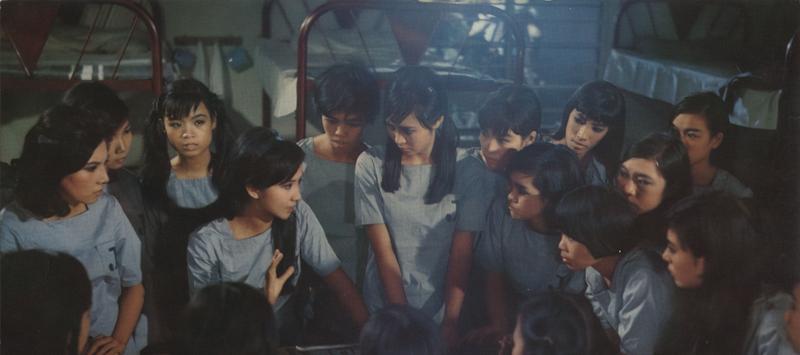 Throughout the 1960's, Patrick Lung Kong made around 14 films, a slow pace by the standards of Cantonese Cinema. But through those films he managed to break away from tradition, drawing both praise and criticism, while inspiring a new wave of filmmakers like Tsui Hark and John Woo.
Now, Lung Kong's films are coming to New York with a retrospective at The Museum of the Moving Image in Astoria. "Yesterday, Today, Tomorrow: The Cinema of Patrick Lung Kong" will screen nine films, seven of them directed by Lung Kong and two that he has influenced (from John Woo, Tsui Hark and Patrick Lam.)
Lung Kong began his career as an actor and went on to work at Kong Ngee Company in a number of different roles ranging from screenwriter to a job in publicity. By the time he was promoted to director, the film industry was focused on producing quantity over quality and Cantonese cinema was at its lowest point, said Lung Kong.
"The films that we could see at the time, many of them were Cantonese opera films, or comedies that nobody laughed at. The company that I worked at, and also colleagues that I worked with, seemed to be giving me a challenge, 'why don't you make the better films then?'" said Lung Kong.  
He felt that the films being made were too repetitive, and he made the effort to never visit the same topic twice.
Instead, he made films like Teddy Girls, a story of bloody-revenge from three girls (a prostitute, a drug trafficker and a pick-pocket) fresh out of reform school and Yesterday, Today, Tomorrow, an adaptation of Albert Camus' novel The Plague, which the Chinese Government censored.
Teddy Girls broke box office records when it first came out, but other films were met with far more controversy. Hiroshima 28 was one of them. It sympathetically portrayed a Japanese family in the aftermath of nuclear bombings, and it drew criticism.
"Hong Kong's youth was experiencing a new search for identity and search for a sense of individualism. It was a very turbulent time and the society was going through a lot of difficulties," said Tsui Hark, who remade Lung Kong's Story of a Discharged Prisoner with John Woo. "Lung Kong captured all that in his films. And we can witness in his films, a certain reality of Hong Kong during those 10 years."
"Yesterday, Today, Tomorrow: The Cinema of Patrick Lung Kong" will take place August 15-24 with talks from Lung Kong and Tsui Hark at the opening weekend screenings.