Studio 360
Patricia Lockwood Sexts the Body Electric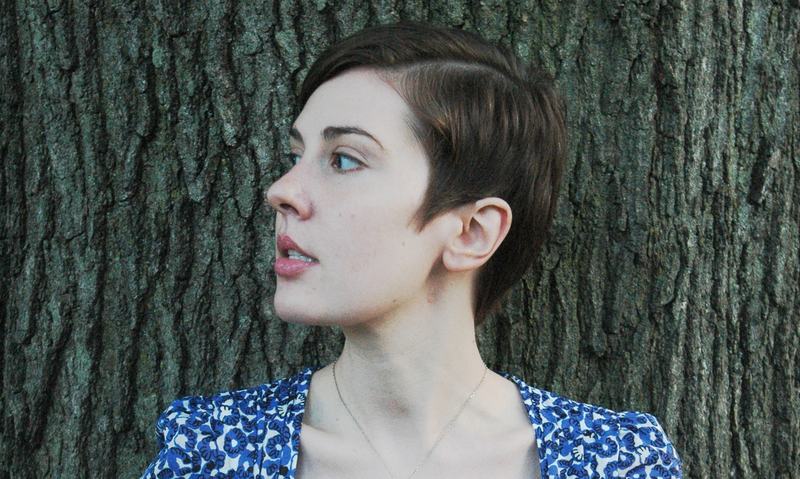 Last summer, The Awl published Patricia Lockwood's poem "Rape Joke" (listen to her read it below). By turns funny and harrowing, "Rape Joke" managed to do the impossible — it's a long, timely poem that went immediately viral, drawing tens of thousands of Facebook and Twitter shares. Suddenly, Patricia Lockwood found herself one of the most famous poets in the country. All that attention was a bit "discombobulating," she tells Kurt Andersen. "Poets generally work in an isolated, solitary environment, so it can be interesting to have all that feedback."
At 32, Lockwood is hardly a creature of the literary establishment — she didn't attend an MFA program, or even graduate from college. She lives with her husband in Lawrence, Kansas, far from coastal literary communities. But even before "Rape Joke," her work was steadily attracting critical attention: her last collection, Balloon Pop Outlaw Black, made the New Yorker's Best Books list for 2012. In her latest book of poems, Motherland Fatherland Homelandsexuals, Lockwood applies her off-kilter wit to subjects such as highly sexualized woodland creatures, the Loch Ness Monster, and the ghosts of Whitman and Dickinson. The poems swerve between hilarious and creepy, profane and profound. Lockwood explains to Kurt that she deliberately tried to combine those tones. "My baseline voice as a poet tends to be very serious, very grave," she says. "But in my life, I tend to be a funny person. It was a challenge that I set myself to try to integrate those two voices."
Lockwood has also gained notoriety for a series of tweets she calls "sexts," inspired by the Anthony Weiner scandal, which imagine surreal and impossible sex acts.
Sext: I am a living male turtleneck. You are an art teacher in winter. You put your whole head through me

— Patricia Lockwood (@TriciaLockwood) August 9, 2011
Sext: I am a water glass at the Inquisition. You are a dry pope mouth. You pucker; I wet you

— Patricia Lockwood (@TriciaLockwood) January 15, 2012
Sext: I play Whac-A-Mole and all the moles let me whac them. They rise up to meet me, they desire nothing more than to be whac

— Patricia Lockwood (@TriciaLockwood) July 23, 2011
Some critics have questioned Lockwood's popularity on Twitter, claiming that the social platform has encouraged her to go for easy laughs. But Lockwood says Twitter serves much the same purpose as café culture did for previous generations of writers, giving them a forum to discuss their craft. "That's what we're doing now on Twitter, but it's just in a place where everyone can see it," she tells Kurt. "This is our Algonquin Round Table.
Bonus Track: Patricia Lockwood reads "Rape Joke"
Music Playlist
Motherland

Artist: Natalie Merchant

Album: Motherland

Label: Rhino/Elektra