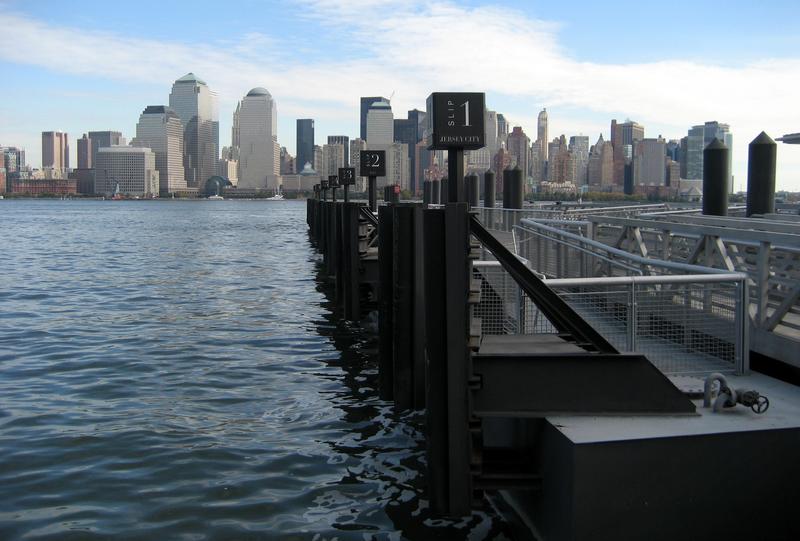 Beginning this weekend, the Port Authority will begin piloting ferry service between Jersey City and lower Manhattan.
It's an alternative for weekend PATH train riders who normally travel between Exchange Place and the World Trade Center. Those two stations will be closed most Saturdays and Sundays throughout 2014 for Sandy repairs and upgrades to the rail line, including work to install Positive Train Control (PTC), a federally-mandated technology required to be installed on commuter railroads by the end of next year. The cost of the ferry will be the same as the PATH train — $2.50.
The Port Authority says the six-week pilot is costing approximately $175,000. It's seeking federal reimbursement for the costs because of the post-Sandy desalination work and the efforts to recover time lost on PTC work due to Sandy.
Ferries will sail between Paulus Hook Terminal in Jersey City and the World Financial Center. The service is scheduled to end May 4th, although the Port Authority says it would consider extending it if there are enough riders.
For more information about the service, go here.