The Takeaway
Part Three: Alvin Hall Finds His Family & A Lost Father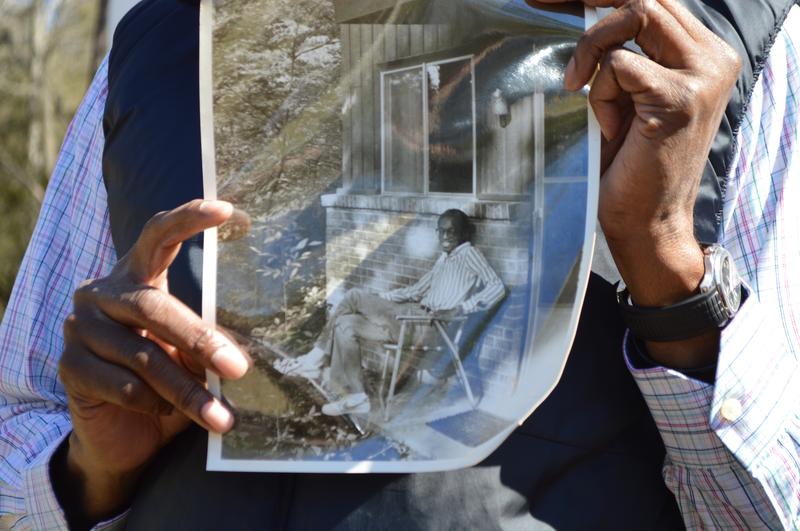 After Alvin Hall graduated from Wakulla High School in 1970 he left the small town of Crawfordville, Florida and never looked back. He gained success as an author of financial manuals, traveled the world and is a frequent radio and television host. The last time he had traveled to Wakulla was for his mother's funeral more than a decade ago.  So when he agreed to return to his hometown of Wakulla County Florida for a special honor, he wasn't sure what he would return to.
"I tried deliberately not to have any expectations," he said, "I thought it would be beneficial for me to be completely and totally in the moment."  
Over the last few days we have taken you along on our journey with Alvin Hall, back to his high school full of old memories and many of the same faces he knew as a child, and where he spoke to future graduates of the school, telling them of his adventures and imparting wisdom for their success.  He reunited with old family members and reconnected with some who he says weren't in his life much as a child.  
Still, there were missing pieces.  
"Occasionally, I would look at myself in the mirror as I'm getting older and wonder why is my face doing this, where is this coming from," he questioned.
The only child of his father and mother, Hall was the result of an affair which he says was embarrassing for both sides of the family. His father did not have a relationship with him. He was raised by his grandmother, alongside his mother and 6 siblings.  
"I think it was really simple," Hall clarifies.  "I think back then my father's side of the family was a much more prideful group of people and I think that having a child with my mother, who was not in the same class as they were within black culture, meant that I was not viewed as part of the family." 
"I think that my mother, being a person very full of self pride," Hall continued "who knew how to take care of herself, who presented herself well, would have been offended by the fact they did not want to own me, made no attempt to bring me into that side of the family, so she just cut it off." 
Hall's relationship with his father's side of the family changed several years ago when his cousin Tanya Price reached out to him before visiting him in New York with her family.  Upon his return to Wakulla County, she had an unexpected surprise for him: a video clip of his father, who he doesn't remember ever seeing.