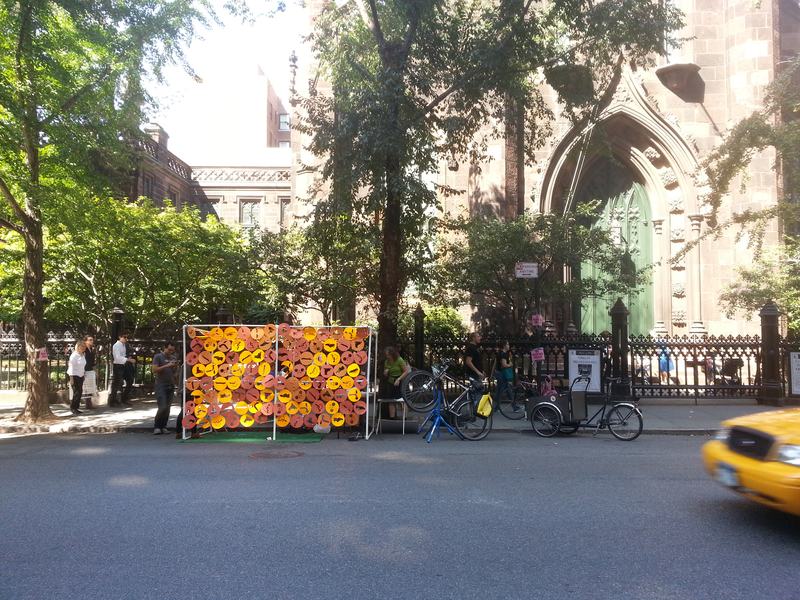 Grab some Astroturf and a lawnchair: Friday, September 20th is the day to redecorate metered parking spaces.
PARK(ing) Day began in 2005 with a single parking space in San Francisco. Today, organizers say it's a worldwide event, spurring conversation about reclaiming public spaces and the shortsightedness of planning streets solely around drivers. Here are some photos of remade parking spaces, from New York to D.C. to Dublin. 
Live/work/play parklet in Tribeca. Yes, that's a hammock. (Eric Rothman via Twitter)
A Fifth Avenue parklet, complete with bike parking (image courtesy Transportation Alternatives)
Kathleen Culliton/WNYC
On 14th Street NW in D.C. (Beyond D.C. via flickr)
PARK(ing) Day in Dublin (Luscious Blopster via flickr)
Looking for a map of worldwide PARK(ing) Day locations? Check this out.