SchoolBook
Thousands May Face School Bus Hurdles In New Year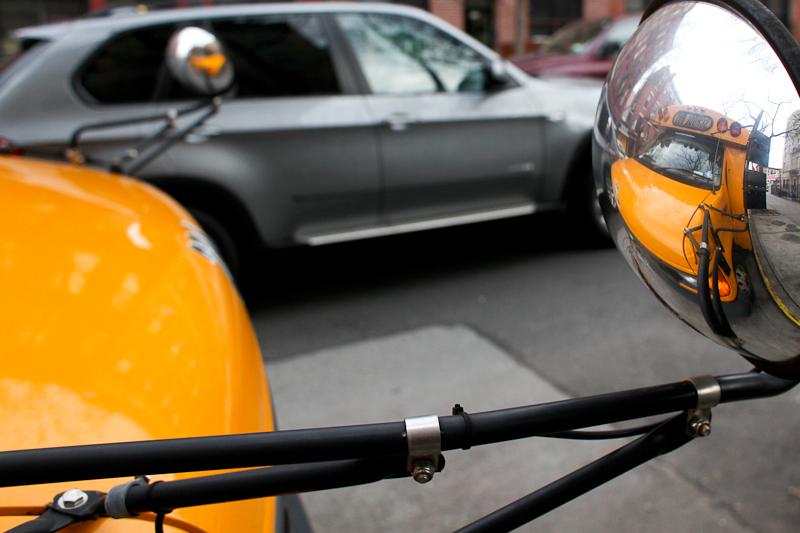 As schools close for winter recess, thousands of parents who rely on school bus service face uncertainty over how their children will get to school when classes resume Jan. 2.
The Staten Island-based company Atlantic Express declared bankruptcy in November and subsequently announced it would close by Dec. 31. The company and its affiliates operate about 1,500 New York City school bus routes.
The closure will leave about 2,000 members of the Amalgamated Transit Union Local 1181 out of work and will put school transportation for approximately 40,000 students in limbo.
Sara Catalinotto, a Manhattan leader of the group Parents to Improve School Transportation, said the Department of Education was doing an inadequate job of communicating with families. She said her parent group had taken it upon itself to try to get the word out about Atlantic's closure.
"Where are the letters home?" she said. "Where's the press conference by Dennis Walcott?"
Education officials said this week that a memo from the Office of Pupil Transportation was already sent or is on its way home to parents about bus service provided by Atlantic and its affiliates.
"We have a plan in place to get every student to school on Jan. 2nd and information is going home to families," said Schools Chancellor Dennis Walcott in a statement. "My team and I have been in daily communication with the mayor-elect's transition team on the issue."
In the memo dated Dec. 17, the D.O.E. provided information on alternatives to Atlantic's service when school re-opens, including finding other companies to absorb the routes; providing metrocards to students and their parents (those metrocards would not be distributed until school re-opens Jan. 2); or providing reimbursement to families who privately arrange transportation.
The scramble to find alternatives eerily resembled the struggle to get children to school during a month-long bus strike last school year.
The Office of Pupil Transportation asked families to regularly check its website beginning Friday, Dec. 27 for updates. Education officials also said all families would receive a phone call prior to school starting back up after the New Year.
Parents of special education students who take the bus to school routinely confront problems, including bus delays; overly-long routes; lost instructional time due to late arrivals to school or early pick-ups from school; and poor communication between the D.O.E., bus companies and families.
Parents to Improve School Transportation recently enlisted the help of a civil rights attorney, Norm Siegel, to document persistent bus issues. Catalinotto also said her group recently sent a letter to Mayor-elect Bill de Blasio calling for urgent reforms in school transportation.
A spokeswoman for de Blasio, Lis Smith, said the new mayor will "thoroughly review" school busing operations when he takes office.
"We cannot continue policies that frustrate parents, bring students with disabilities to school hours late and negatively impact students' health and ability to learn," she said.