SchoolBook
Parents to City: Time for School Trailers To Go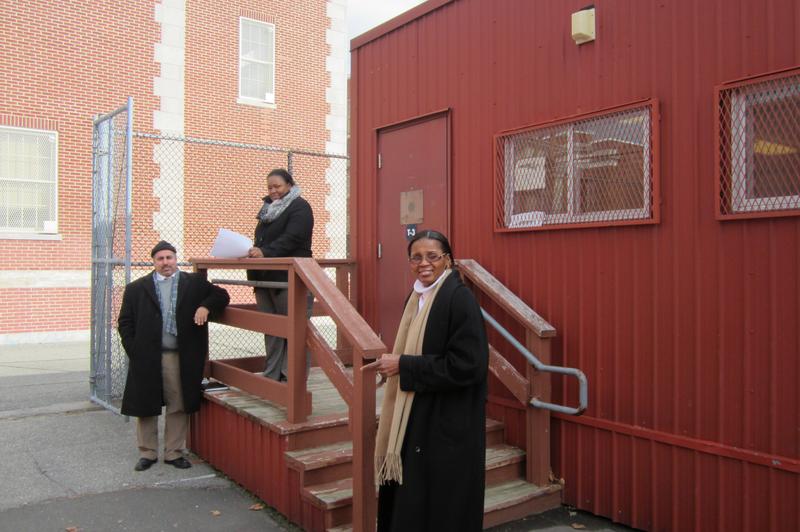 The Department of Education said it plans to rid city schools of classroom trailers over the next five years by building thousands of new seats but at one school in Queens the opposite is true: 22 trailers are slated for even more use at Richmond Hill High School this fall.

Parents and teachers were hoping the school could keep a nearby annex it used this year for ninth graders but a new high school will move in this fall, sending hundreds of students back to Richmond Hill and its old trailers.

The school's P.T.A. president, Vishnu Mahadeo, said the trailers have outlived their welcome.

"These trailers were designed to be, as they're called, temporary classroom units," he said. "These trailers are all about 12 to 14 years old." He said they are taking up space that was previously used for sports, including cricket which is popular with the neighborhood's Caribbean immigrants.

Parents said they were disappointed Mayor Bill de Blasio did not cancel the new school, approved last year by the outgoing Bloomberg administration. But the D.O.E. said Queens parents deserved more options in the community because Richmond Hill's four-year graduation rate is less than 60 percent.
City officials also said that Richmond Hill should still be able to reduce its reliance on trailers over the next four years because its enrollment is expected to drop. Mahadeo disagreed with this prediction.
"Let's see how your figure plays with reality of the next three or four years," before taking away the annex, he said.
In response to ongoing concerns, the D.O.E. conducted mold remediation and cleaning, declaring the trailers certified for use.
Currently, the trailers are used mostly for language classes. If they have to accommodate more students the school will return to juggling multiple schedules, with lunch at 9 a.m. for some students, Mahadeo said. 
Meanwhile, in Albany, the state's Assembly Speaker Sheldon Silver wants to use the school bond act to reduce the city's reliance on trailers.