SchoolBook
Parent Input and Schools: Where the Candidates Stand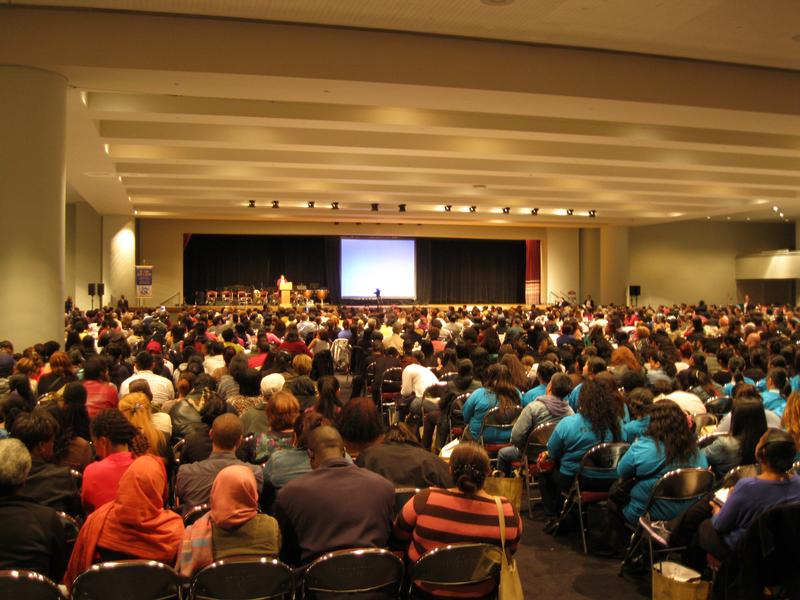 Parent empowerment has become a hot topic in this year's mayoral campaign, with both Democrat Bill de Blasio and Republican Joe Lhota promising parents they would have a bigger say in decisions surrounding the public schools. Specific plans? Not so much.
After Mayor Michael Bloomberg persuaded Albany to give him control over the city schools in 2002, he hired parent coordinators for each public school. Later, he opened a Parent Academy for parents to learn the best ways of helping their children academically. The Department of Education has also held numerous outreach sessions geared to different communities.
On the flip side, the 32 community schools boards, which used to play a role in hiring principals and superintendents, were replaced with elected community education councils that have only advisory powers. That led parents to complain about being shut out of major decisions such as the siting of new schools and the closing of struggling ones, something that has touched nearly every school district in the system since more than 600 schools have opened and hundreds others have closed in the last decade. 
De Blasio's website refers specifically to co-locations, the practice of placing more than one school in the same building: 

"As Public Advocate, Bill de Blasio demanded significant reforms in the way the Department of Education implements co-locations. These changes include requiring more information on the way co-locations will impact programs for students with disabilities in the building, establishing additional venues for parents to relay their concerns, and creating a process in which the DOE responds to parents' concerns."

During a candidates' forum held by the teachers union last spring, de Blasio said parents should play a greater role. "I want community education councils that play a role like a community board does in land use -- a role on decisions about school closures and co-locations," he said.
When asked how much power the councils should have, de Blasio's campaign said that if elected mayor he would work with the CEC's to create district plans that identify struggling and under-utilized schools. It said these councils will have more access to their district superintendents but the they would not have veto power because that would require state approval. 
Republican Joe Lhota has suggested he would also be more of a listener than the current occupant of City Hall. He has said "decisions need to emanate from the grassroots level on up."
With respect to the schools, Lhota said: "We are one city, but we need to make sure there are communities. And as part of that community, as well, is making sure parents are involved in the education process. Part of what is going on with mayoral control, which I am a huge supporter of, is that some parents believe that their input isn't there any more. I wanna make sure that their input is there."

When pressed for details, however, Lhota's campaign was silent. Nor is there much about education on his website.

True to form, New York City parents had a lot to say on Tuesday when several called into WNYC's Brian Lehrer show. They all said they want a greater role in school-based decisions during the next administration.

Rachel in Red Hook, who said she chairs her community education council in Brooklyn's District 15, said the Department of Education's website should be more user-friendly.  
"If a parent is feeling anxious they can go on the website and get information clearly in a comprehensive way, it's very hard to even get maps on the Department of Education website," she said. 

She also said the D.O.E. has worked too hard to promote charter schools, giving parents the impression that their regular local schools are inadequate.

Another caller, David from Howard Beach, referred to the parent empowerment movement of the 1960s. He said one solution that came out during that time was for principals to meet with their school communities at least once a month on issues of general concern.