The Takeaway
The Paralympic Biathletes Don't Need to See to Score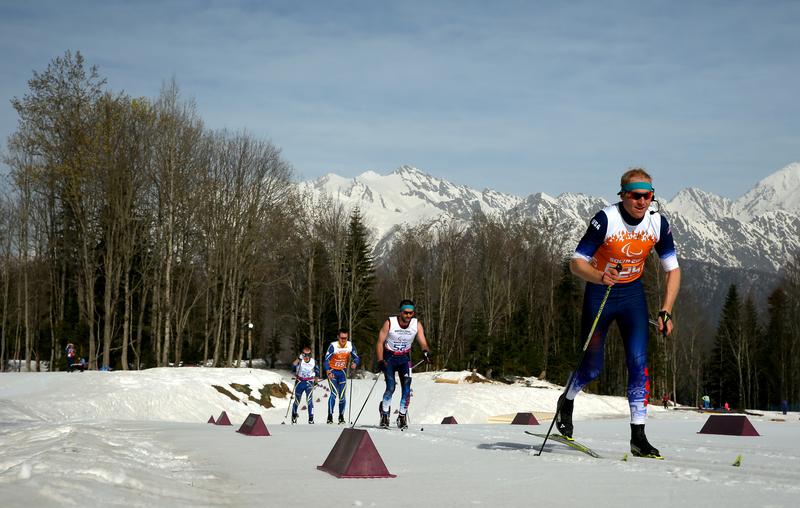 The Paralympic Winter Games offer an opportunity for people with a wide range of disabilities to compete in adjusted versions of popular Olympic sports.
However, you probably wouldn't expect someone with a visual impairment to be championing an event that has a gun. But Nordic skier Kevin Burton is a biathlete representing Team USA in the 2014 Sochi Paralympic Games, and he is hoping the team lands its first gold medal. 
Burton became visually impaired due to a degenerative eye disease called retinitis pigmentosa. To compensate for his lack of sight, Burton and the other competitors in his event have guides to ski in front of them and give them directions on when to move and in what direction, and where other skiers are in proximity to themselves.
The aforementioned gun is actually an electronic rifle, not dissimilar to a high tech laser pointer, that emits varying beeping pitches depending on how far the shooter is from the bullseye. Burton says the hardest aspect of shooting isn't the lack of vision, but rather slowing his heart down enough to be steady with this aim. 
He joins The Takeaway to discuss what inspired him to become a competitive athlete and how the Paralympics brings people from very different backgrounds together.