Art That Reaches Beyond Palestine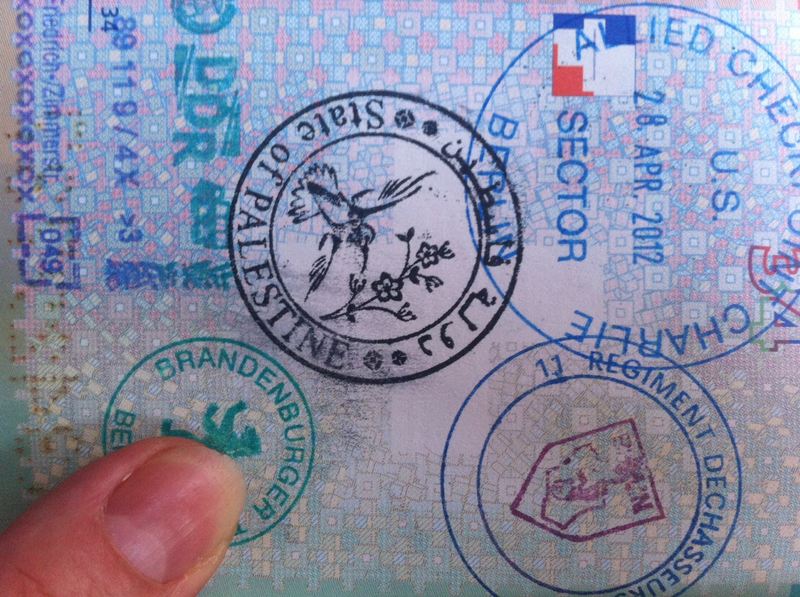 In a dark room inside the Whitebox Art Center, a non-profit galley in the Lower East Side, hundreds of names are projected on a wall and are read by a computer-generated voice. They are the Palestinians who have been killed in the current conflict between Israel and Gaza.
The piece is an artwork created by Palestinian artist Khaled Jarrar. He made headlines internationally last week when Israeli authorities refused to let him travel to New York for the opening of a show at the New Museum, where he has another piece: a 70-minute-long film called Infiltrators that is part of the Arab-world survey "Here and Elsewhere."
Jarrar is 38 years old and he lives in Ramallah, in the West Bank. He was a soldier in the Palestinian Presidential Guard while studying interior design at the Palestinian Polytechnic University. As an artist, he works mostly with video and photography. His pieces document life in the Palestinian territories, tackling issues about identity, restriction, and the recognition of the state of Palestine. For his project Live and Work in Palestine, for example, he designed a seemingly official Palestinian passport stamp.
Art critic Deborah Solomon thinks Jarrar's work raises the question of what the role of art should be in addressing a complex political situation. Jarrar's work, she thinks, is effective. "He has such a light, humorous touch, I think he wins everybody over," she said.
Solomon interviewed Jarrar and when she told him she was Jewish, he replied: "You know what? I feel Jewish more than you." When Solomon asked why, he said, "Because I don't believe so much in religion. I don't care if I am Jewish, or I am Muslim, or I am Christian, I like to be all of it. I like, if I can, combine all of it together."
Solomon said Jarrar wants to rise above national boundaries, and make art that speaks to everyone. "He wants to let us know he is not hateful, he is not shrill, he is not didactic, he is not a terrorist. He is a man trying to capture the reality of his life on the West Bank."
What is your take on his work, and on the role of art in this conflict? Join the conversation.
Still from a video by Khaled Jarrar showing Palestinian soldiers marching