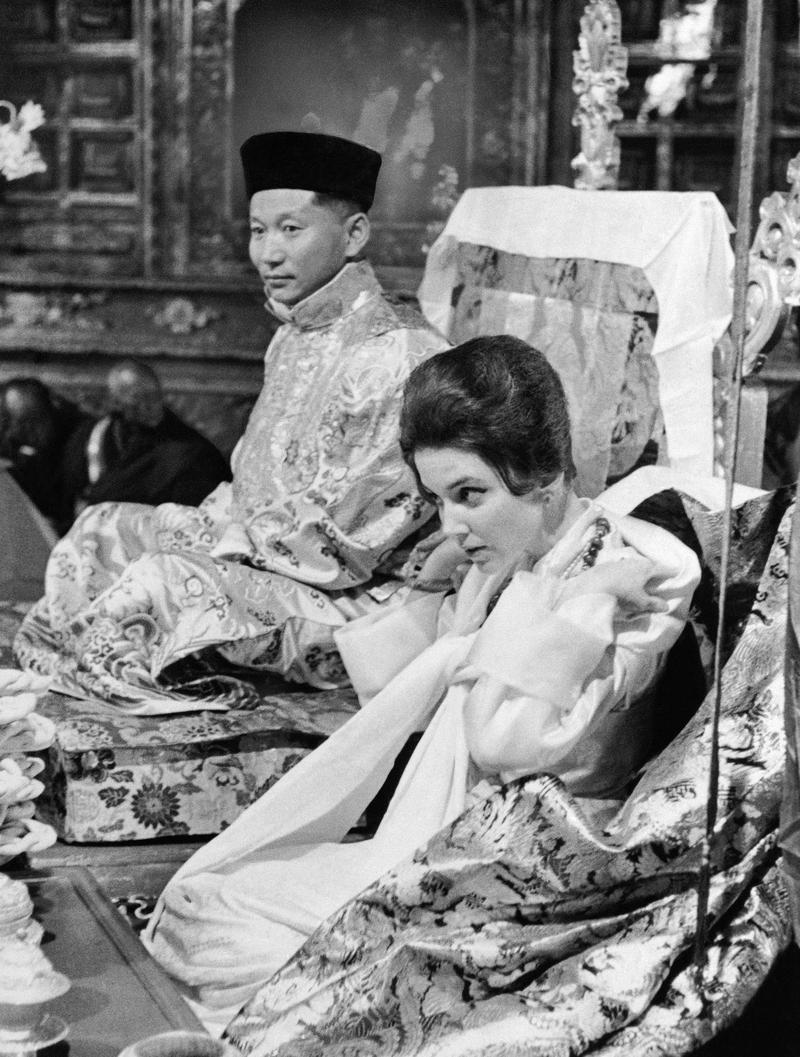 This episode is from the WNYC archives. It may contain language which is no longer politically or socially appropriate.
From card catalog: King and Queen of Sikkim. The King talks about his country - it's history, location, and economic and political conditions. Queen of Sikkim discusses cultural and social aspects and search for national identity. Question and answer.
Host introduces head table. Namgyal gives a history of the country, during which room noise gets loud). Cooke talks more about Sikkim.
Question and Answer: A typical day in Sikkim? Diplomatic exchange with red China today? Role of women in Sikkim? Materials for the American market? How many people from Sikkim live in the US? Is red China a threat to Sikkim? What are her impressions of New York? What do children do after school? How are they dressed?
Audio courtesy of the NYC Municipal Archives WNYC Collection
WNYC archives id: 70442
Municipal archives id: T587