Note to Self
Pajama Volunteers: The Digital Front of Disaster Response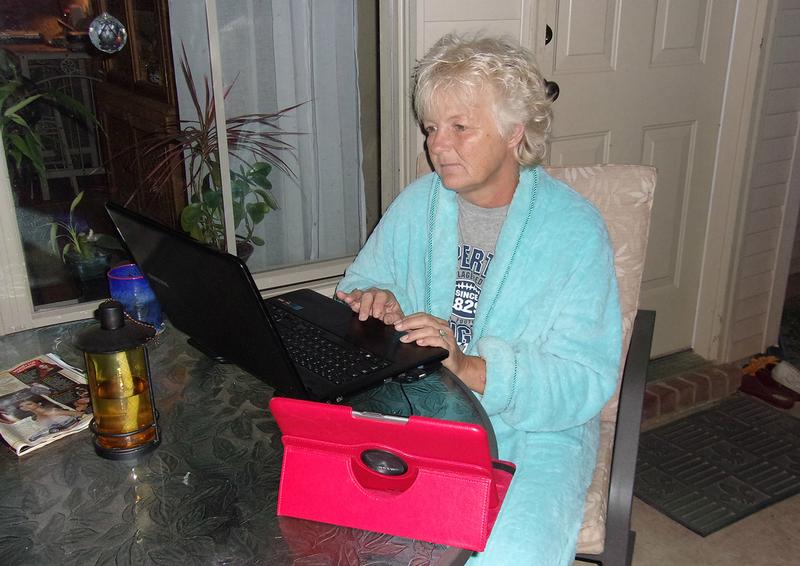 Cries for help are hidden by the chatter of chaos. Vital updates are lost in the noise. In the crucial days after a natural disaster, information is not organized. But if it were, lives would be saved. 
Springing to the cause is a new cadre of volunteers who take it upon themselves to offer help from afar, often without ever leaving their living rooms, or in the case of Leesa Astredo, of getting out of her bathrobe. "Sometimes I'll get on the computer at the beginning of the earthquake and spend 20, 30 hours at a time working that one disaster." Astredo organizes a team of virtual first responders called Info4Disasters. 
Digital disaster responders are a growing force in emergency responses. These are self-organized, self-appointed and self-directed virtual volunteers and established aid organizations are still trying to figure out what to do with them. Many of them are like Astredo, a little older — she's 55 — and former on-the-ground volunteers or NGO workers who want to stay in the game. And then there are a newer breed: younger techie types — data scientists or mapping aficionados — who realize they have skills they can contribute in search and rescue operations or logistics missions. 
"I think that we're stepping into a new, unchartered territory when you talk about taking care of the digital disaster volunteer," says Lisa Orloff the founder of the World Cares Center that offers support, including counseling to disaster volunteers. 
In this episode of New Tech City, get to know Leesa Astredo as she shows how a digital disaster volunteer works, and she explains how too much vicarious trauma can lead to it's own problems.
Plus, what the Red Cross thinks of all this and how they are adapting to these outpourings of digital aid workers.
If you like this episode, why not send a link to a friend who likes volunteering. And if you haven't already done it, go ahead and subscribe to our podcast on iTunes, or on Stitcher, TuneIn, I Heart Radio, or anywhere else using our RSS feed.
UPDATE: Manoush appeared on WBEZ's Afternoon Shift program talking about this episode. Give a listen here. 
Music Playlist
Midnight Grind

Artist: Cullen Fitzpatrick, ASCAP

Album: BWN Catalog

Label: BWN Music

Go Be

Artist: Cullen Fitzpatrick

Label: BWN Music

Bounce Today Instrumental

Artist: Daniel Paul Kramer

Label: BWN Music

Glitter Waltz

Artist: Jack Ventimiglia

Label: BWN Music

Moving Forward

Artist: Jack Ventimiglia

Label: BWN Music