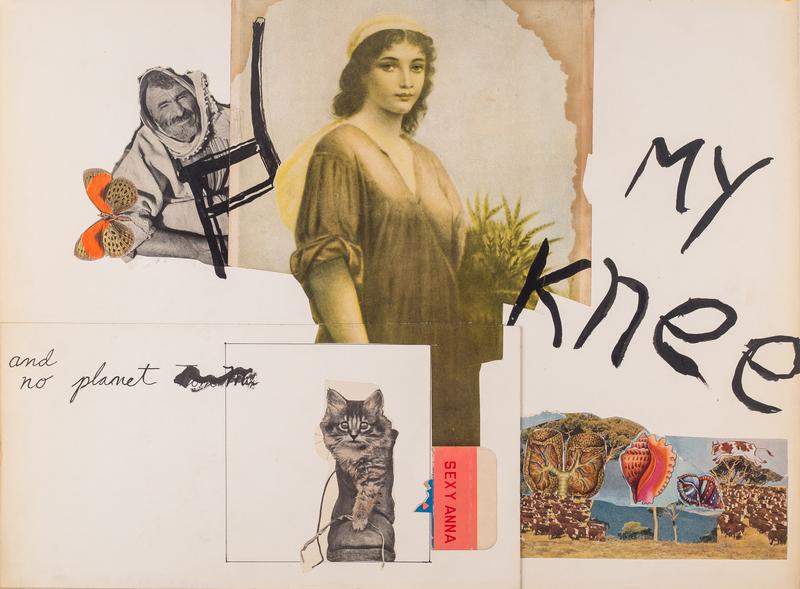 George Schneeman was both a painter and a poet, but he is perhaps best known as a painter of poets. And in New York's East Village during the 1970s, he was a beloved member of the poetry community. 
"A Painter and His Poets: The Art of George Schneeman"  brings together 90 works at the Poets House poetry library in Lower Manhattan. Among the works are Schneeman's illustrations for the publications of friends, some of his own poetry in Italian, and his paintings, cinder-block frescoes and ceramics, all portraits of New York poets.
While Schneeman worked primarily as a solo artist, the exhibit also draws attention to his collaborative pieces. Stephen Motika, program director at Poet's House, said Schneeman sometimes invited artists to his studio and had them write directly onto the works.
"Throughout the show you'll see the hand of Ted Berrigan, Anne Waldman, Ron Padgett, Bill Berkson; he was interested in collaboration in the truest sense. It wasn't like he got a poem and made the painting. He brought the poet into the studio and they made the painting together," said Motika.
A Schneeman collaborator, poet Ron Padgett, said he loved working with language. "Sometimes George would put down words and I would do the 'art.' There wasn't a strict division between words and pictures," said Padgett, who co-curated the exhibit with Bill Berkson. "The look, the size, the shape, the feel, the color of the words were on a level equal to that of the images."
Schneeman was uninterested in being a famous artist and so he continued to make collaborative works even though galleries would rarely show them. "It was exciting and it was fun and we just kept making the work and George would store it away, and we'd make more work and George would store it away again," said Padgett.
"A Painter and His Poets: The Art of George Schneeman"  will run through Sept. 20.