Public Advocate Calls for All NYPD Encounters to Be Videotaped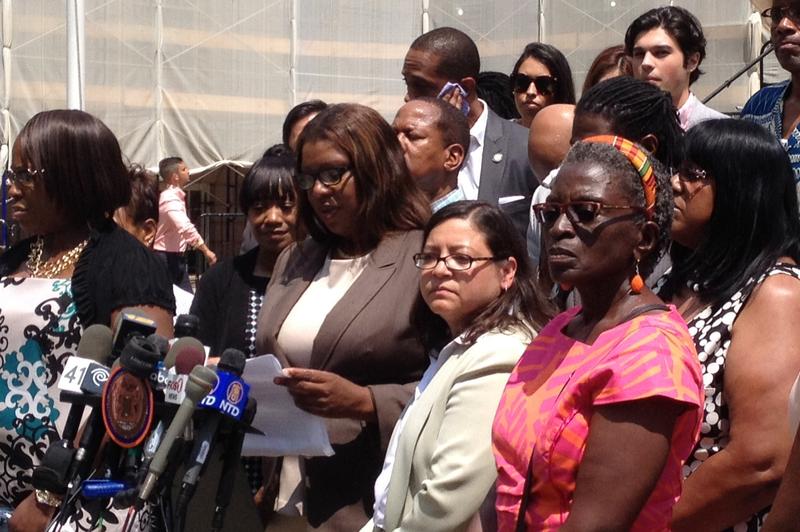 Public Advocate Letitia James says that after after the death of Eric Garner while in police custody, all police encounters with the public should be video-taped.  The 43-year-old Staten Island man died last week after police officers attempted to arrest him for allegedly selling loose cigarettes on the street. The scuffle was captured by amateur video that immediately went viral.
Standing outside City Hall on Tuesday, city and state lawmakers talked about watching the footage of Garner's police encounter with horror. In it, Garner repeatedly states that he can't breathe.
"All street encounters should be video-ed to avoid this from happening again," said James.
It's not the first call for videotaping police encounters. It was part of the remedy order in Floyd vs. the City of New York, the federal stop and frisk trial decided last summer. The Bloomberg administration immediately appealed that decision. In January, Mayor Bill de Blasio committed to dropping the appeal. But a final settlement in the Floyd case is still pending.
Members of the City Council's Black and Latino caucus called for an expedited investigation of the Garner case on Tuesday.
"No more hocus-pocus out of focus," said City Councilmember Debi Rose, who represents the Staten Island district where Garner died. "That video was clear."