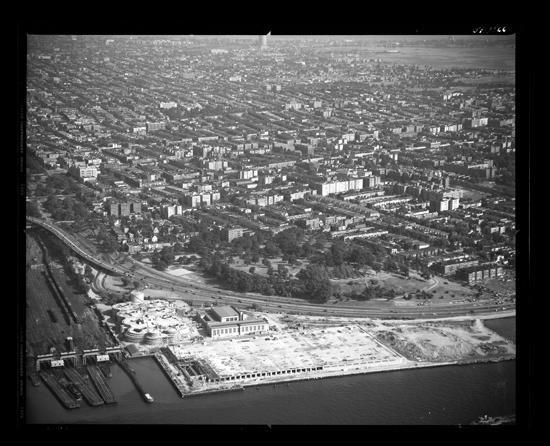 This episode is from the WNYC archives. It may contain language which is no longer politically or socially appropriate.
Rpbert Moses: Our water has gotten away from us; cites a trip to Sao Paulo, where no treatment plants exist. Was told by the health commissioner that the beaches were making people sick and might need to be shut down. Thanks to Zurmuhlen, we're beginning to solve the problem.
John F. Mahoney, Health Commissioner: environmental control and health (ex: milk, smoke)
John Cashmore: first sewage, pollution to harbors, destruction to fish; Moses's "scientific" vision for sewage disposal. 85% of NYC's sewage will be brought under treatment in 4 years; all of it in 8 years. "The water in our bathing beaches will have the highest possible standards of purity."
Mayor William O'Dwyer: Examples of changes and updates that need to be made city-wide (more schools, a 62nd Ave subway, better pay for city workers, expansion of city departments [esp. the police and hospital departments]. Sewer rental tax program.
Audio courtesy of the NYC Municipal Archives WNYC Collection
WNYC archives id: 5826
Municipal archives id: LT514