Soundcheck
Owen Pallett: Classical Pop Of Sublime And Singular Vision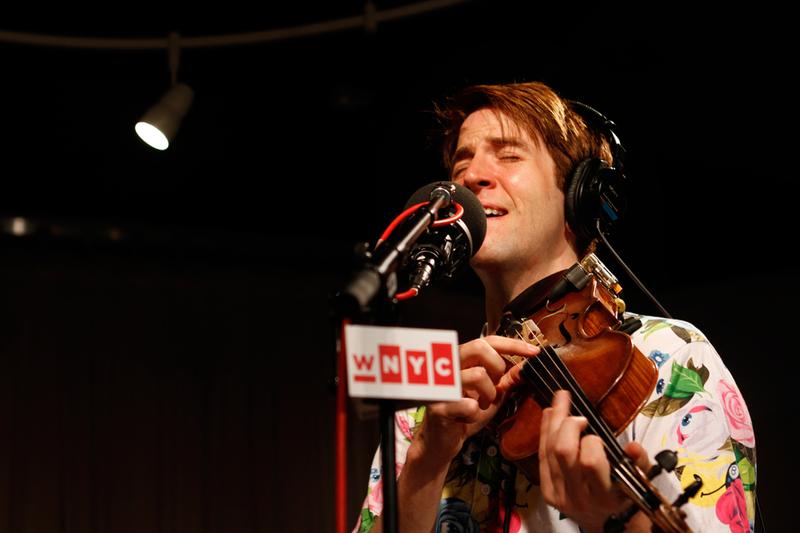 Owen Pallett opens "I Am Not Afraid" with a tone-setting flutter of violins. It's a transportive sound that we've come to expect from the Toronto-raised composer, arranger, songwriter and inventive violin looper. And yet as the classically-informed pop arrangement swells, as intricate electronic sounds skitter around in the air, as his rich croon delivers lines like "I'll never have any children" with an honest resignation, the full scope of Pallett's fantastical, complex musical world is revealed.
At 34, Pallett has proven capable of straddling the circles of classical and the avant garde, pop and indie rock with prodigious savvy. Pallett has arranged for Taylor Swift and Grizzly Bear; he's collaborated with the Toronto Symphony and The Czech FILMharmonic Orchestra; and he's the longtime composer and sometimes touring member of Arcade Fire, with whom he was recently nominated for an Academy Award for Best Original Score on Spike Jonze's film Her.
But it's in his solo work -- formerly under the RPG-referencing moniker Final Fantasy, and now in his own name -- that he's able to join these threads with sublime results.
With his fourth album, In Conflict, Pallett has unveiled his most personal music yet. Equally euphoric and aching, these semi-autobiographical songs -- such as "Song For Five & Six," "The Riverbed," and "Soldiers Rock" -- delve into love and empathy, fears and depression. Pallett's lyrics often present an unreliable narrator, or manifest conflicting points of view -- representing different shades to his life and shifts in his personality throughout these 13 tracks. The singular vision of a musician rising to new heights, In Conflict is a stirring and detailed masterwork, accessible and rewarding enough to leave melodies lingering in your ears well after the songs end. 
Set List:
"Song For Five & Six"
"I Am Not Afraid"
"Soldier's Rock"