Overnight Polls Say Clinton Won Debate Round 2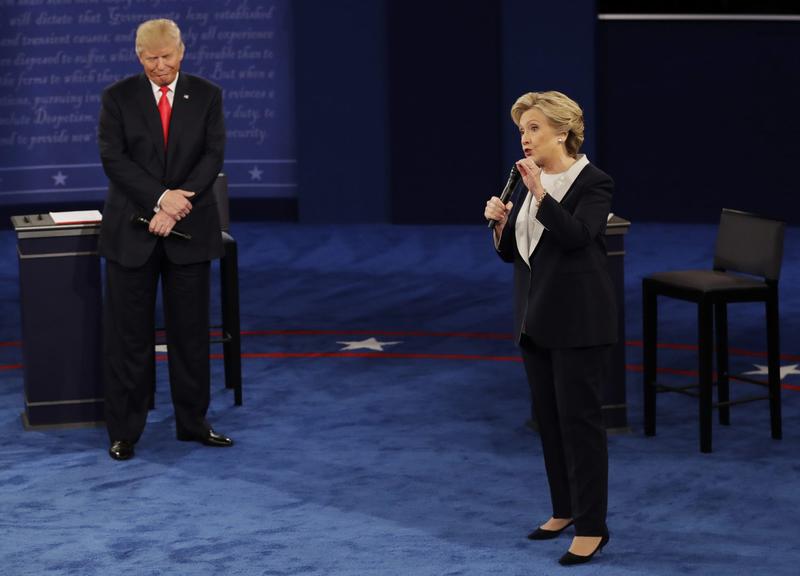 Fifty-seven percent of people surveyed by CNN after last night's second presidential debate said Hillary Clinton won over Donald Trump, who at one point threatened to jail Clinton for her private email use. YouGov found Clinton won 47 percent to Trump's 42 percent.
Here & Now's Jeremy Hobson reviews the debate with political analysts Paris Dennard and Angela Rye.
Guests
Angela Rye, Here & Now political analyst and a Democratic strategist. She tweets @Angela_Rye.
Paris Dennard, Here & Now political analyst and a Republican strategist. He tweets @PARISDENNARD.
Copyright 2016 NPR. To see more, visit http://www.npr.org/.