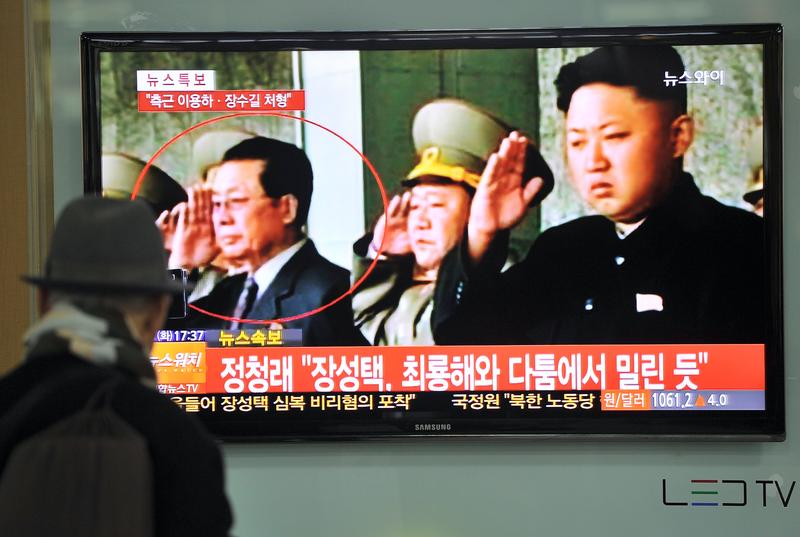 Casting aside its usual shroud of secrecy, the North Korean government participated in an over-the-top exercise in humiliation on Monday—and it has left the world, quite literally, watching.
As the puppet master controlling the puppet strings, North Korean leader Kim Jong-Un ousted his uncle and mentor Jang Song-thaek from office. The reason? The ruling party cited "criminal acts that baffle imagination."
The spectacle was captured on tape, and photos and videos of Jang Song-thaek being dragged from Parliament were circulated to the North Korean public.
Joining The Takeaway to weigh in on the significance of this disruption to the reclusive state's power structure is Thomas Hubbard, former Ambassador to South Korea from 2001 to 2004 and chairman of the Korea Society.
A photo tweeted of Jang Song-thaek being taken away:
The Orwellian rhetoric of the #DPRK - Jang Song-thaek becomes an "unperson" for "dreaming a different dream"... pic.twitter.com/5CcJumWXjr

— donald (@angryknob) December 10, 2013