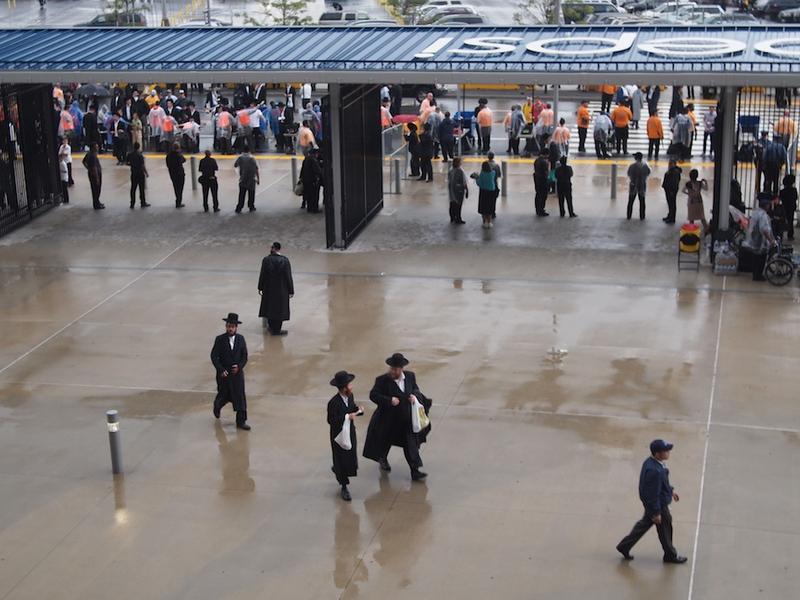 With three months to go, the organizers of the upcoming Super Bowl say they're preparing for the challenges of hosting a big-city event in the depths of winter.
When the game is played at Met Life Stadium on February 2, 2014, Super Bowl XLVIII will be the first open air, cold-weather Super Bowl.
Jonathan Tisch, treasurer of co-host team the New York Giants, reiterated the tag line organizers hope to make stick: that the upcoming game would be "the first public transportation Super Bowl."
"We are encouraging - and I underline encouraging - the fans to figure out the best method of public transportation to get there because there just aren't going to be that many parking spots," Tisch said, adding that only half of the regular number of parking spots will be available.
Met Life Stadium has 28,000 parking spaces. Earlier this year, organizers said parking at Met Life would be "very, very restricted." NJ Transit says it's working closely with organizers and other transit providers to give visitors a "seamless travel experience."
Alfred Kelly, president of the New York-New Jersey Super Bowl Host Committee, says there was a load test at the stadium complex two weeks ago, in an effort to avoid a power outage like the one at last year's bowl in New Orleans.
"The good news was it held up very well and the other good news is we found three or four things we needed to fix," Kelly said.