SchoolBook
Opinion: My Risky School Choice is Paying Off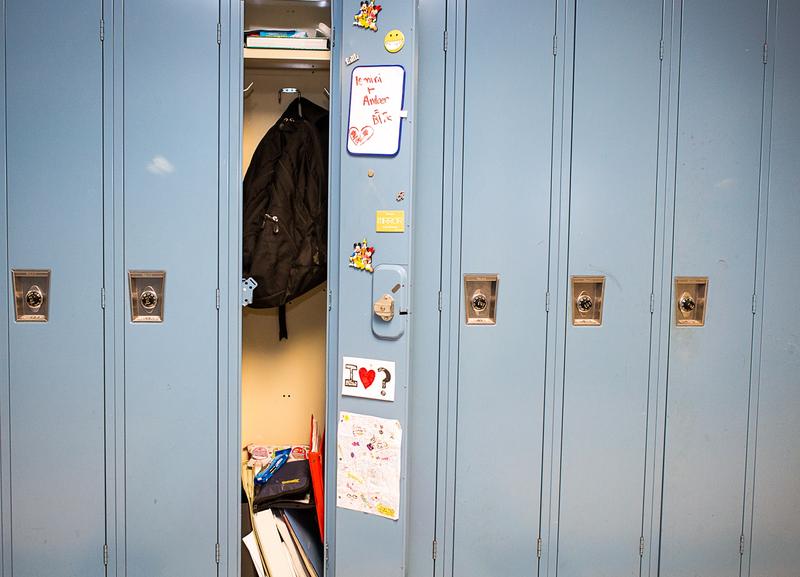 One year ago, I was worried about the middle school choice process in my Brooklyn neighborhood. Admissions interviews for my son and other fifth graders were about to begin and anxiety ran high.
The thing is, I never could have imagined how well things turned out.
This realization hit me recently when I was in the audience for a student show at Park Slope Collegiate, a combined middle and high school in the John Jay building. There was an earnest middle school glee club that sang "Stand By Me," as older teenagers waved their arms back and forth, snapping their fingers and dancing in support. Then, a senior girl belted out a stirring rendition of "I Am the Highway," with a group of younger guitar students playing back-up.
As I watched, a hand from behind reached over for my camera. The physical education teacher offered to videotape the show for me - she knew she had a better angle to reach the guitarist in the second row, a new sixth grader who happened to be my son.
Park Slope Collegiate was never on our list this time last year. I had taken note of Principal Jill Bloomberg's impressive presentation at a middle school forum but the uninspiring statistics on achievement levels hampered my curiosity. But then, sometime in the early spring, a fellow parent at P.S. 321 shared a vision she felt passionately about: bringing together students of diverse academic levels, cultures and socioeconomic backgrounds in a small setting that celebrated difference, maintained a tight-knit community and sought out parent voices to help shape the school.
A few months later, we decided to join the group spearheading a plan for students from the highly regarded P.S. 321 to move to this largely overlooked gem. It was an unexpected outcome to a fraught middle school search process, one that ended with a hopeful nod but also with new questions.
Were we helping open up an important world of diversity to our son? Contributing to much needed social change and equity in education? Or, on the down side, might he miss out on the valuable learning opportunities offered by the top schools in the district? Moreover, despite Principal Bloomberg's amazing talent, the physical plant left much to desire. During a school tour in May, she challenged children and families to count the electrical outlets in a particular classroom that had only one. (New construction improvements are underway this year, thanks partly to the energy and tenacity of new sixth grade families.)
Overall, we have been heartened by what now feels like good fortune. My son is proud to wear his PSC t-shirt. When I peek over homework assignments, I learn new things. I attend meetings in which the principal provides simultaneous Spanish interpretation, and enjoy the camaraderie of bake sales. I try to count up all the countries of origin of students and their families in this year's class photo. In November, I presented to high school students on their Career Day, and marveled at the school's warm and welcoming feel.
At the recent musical performance, I was glad to sit next to fellow sixth grade parents who had invited me to join them. We had met the week before at a PTA meeting, speaking in both English and Spanish together and sharing our hopes for our children's education at PSC. Perhaps most gratifying, the sense of trust and collaboration among students and faculty seems to protect against the more competitive challenges to a social pecking order that can characterize middle schoolers of this age, at least for now.
From my vantage point, my son and his peers are notably comfortable with themselves and each another. And yet, as someone who has followed trends in school diversity, I know that for every hopeful step toward equity, a multitude of factors can hold back progress. I know that educators can get caught between wanting high academic expectations on the one hand and fostering an inclusive learning environment on the other.
My son recently accused me of being "mean" and "strict" after I had questioned his approach to a persuasive essay assignment. Despite my concern about his seemingly weakly supported statements, he argued that his teacher had already approved them. I wondered out loud whether friends in other local middle schools would be allowed to submit similar essays. But his answer, that at PSC they go "step by step," quieted me.
One year ago, I worried about how he would answer questions on middle school interviews. Now I want to learn about the other schools in New York that have managed to get the right mix of inspired leadership, passionate educators, school-family partnerships and a diverse student body. I fear that there are not many but, for those few, it's a potent and promising recipe.