SchoolBook
Opinion: In the Clamor for Pre-K, Don't Forget About the Earlier Years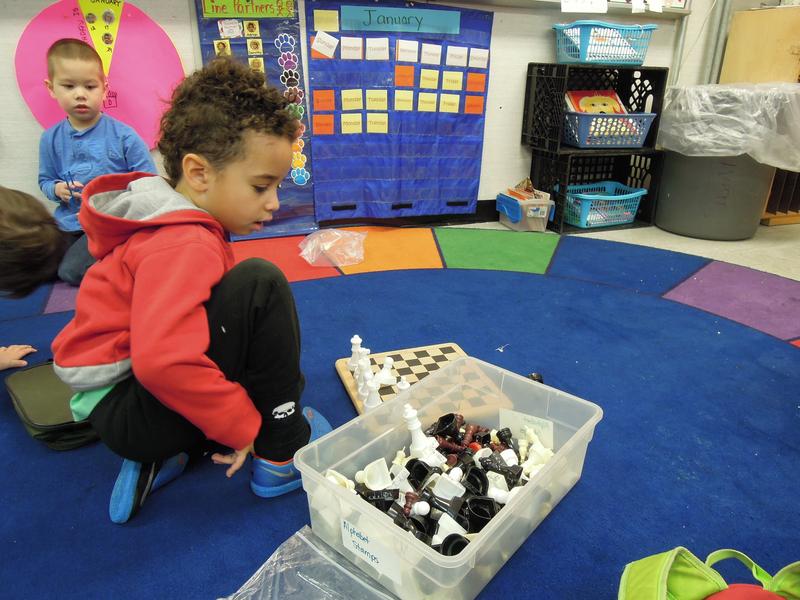 New York City recently approved over 10,000 new pre-k seats, closing in on its goal of providing about 53,000 4-year-olds with free, full-day, prekindergarten starting this fall. Having just completed a (soon-to-be-released) report on child care and early education, I understand what an enormous boon this is for the city's families and future.
But, as a working mom with two kids under 3, I fear what it means for my family right now.
In the two-plus years my son has been in daycare, not one of the teachers heading his former classrooms is still there. I suspect more of the best teachers will leave before he and his younger sister move from daycare to pre-k. With the city hiring 2,000 new pre-k teachers over the next two years, directors of child care programs say they are bracing for a mass exodus of talented staff, creating instability and inconsistency at a time when my kids' and their peers' development hinges on the quality of their relationships with adults.
Like many families, my husband and I depend on daycare so we can work. Finding affordable, quality child care is hard to come by anywhere in the city, with our rapidly-gentrifying Brooklyn neighborhood being no exception. The one we found isn't perfect but it's a safe, warm place, filled with an unusual mix of families paying out-of-pocket and with vouchers.
But staff turnover is endemic to child care, and my son's teachers have moved on to other opportunities. I know not to be surprised; I've heard over and over from education experts that teachers of young children are chronically underpaid. Historically, the city has asked those working with 3- and 4-year-olds to be qualified to teach the early grades of elementary school, but their pay and benefits are far inferior to those of a public school teacher.
A teacher with a master's degree starting at public schools makes over $50,000 a year and could end up doubling that by the time she retires. In the city's contracted child care centers, which look after over 24,000 children from low-income families, that same teacher starts at about $40,000, with almost no prospects of making more. At some private centers, she makes even less. 
Now, under the expansion of pre-kindergarten, teachers of 4-year-olds will for the first time be better paid than those of 3-year-olds Many will also work shorter days and for fewer weeks a year. As teachers of younger children vie for these new positions, the already high turnover at child care centers is likely to heighten.
To accept this as the inevitable casualty of universal prekindergarten is shortsighted. It means children get the city's most inexperienced teachers at the time when they need quality care the most. Over the past decade and a-half, scientific research has established that early childhood experiences—and especially ages zero to 3—are the years when children's brains are developing most rapidly, laying the foundation for the rest of their lives.
Consistency helps babies' and toddlers' development. Turnover can hurt.
Meanwhile, parents like me are bracing for more upheaval in our young kids' lives. Each time my son struggles to accept that a beloved teacher has permanently left his world, my heart breaks a little.
It's wonderful that the city's 4-year-olds are finally getting the pre-K they need and deserve, and that their teachers will finally be better paid. I'm thrilled that families like mine will face one less year of shelling out money for patchwork arrangements.
But I can't help but worry: Without better compensating child care teachers, will universal pre-k come at the expense of the city's youngest?