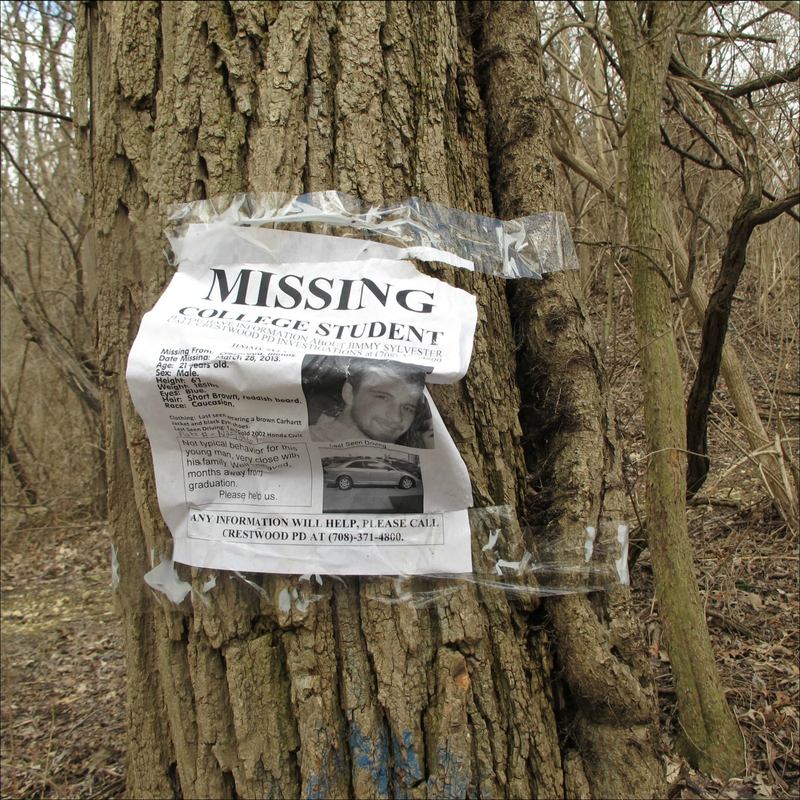 Summary
There's an estimated 40,000 unidentified human remains in the United States. When writer Deborah Halber heard this figure, she did some research and discovered a thriving community of internet sleuths who spend hours trying to attach names to these John and Jane Does. Brooke speaks to Halber about her new book, The Skeleton Crew: How Amateur Sleuths Are Solving America's Coldest Cases.
Transcript
BROOKE GLADSTONE: A thriving community of internet sleuths spend hours in front of their computers, trying to attach names to bodies long, sometimes decades, dead, and still unidentified. Deborah Halber's book about these digital detectives came out this spring. It's called "The Skeleton Crew: How Amateur Sleuths Are Solving America's Coldest Cases." Last July the The science writer explained how her obsession with these online investigators began suddenly, while she was reading her local newspaper…
DEBORAH HALBER: I came across a photo in the Boston Globe, I think it was 2010, and this woman was just really stunning, sort of auburn hair and these really beautiful eyes and this kind of Mona Lisa smile. And then I realized this wasn't a photograph; it was a reconstruction of a woman who'd been brutally murdered in Provincetown, Massachusetts in 1974. And they still didn't know who she was. I ran to my computer and started googling, and I realized that hers was far from an isolated case, that there were, by one estimate, 40,000 sets of human remains scattered around the country, literally, you know, stowed in the back rooms of morgues, bones in cardboard boxes, people who had been buried in Potter's Field. And this struck me as an enormous case of national neglect.
So when I started googling, one of the first things I came across was an organization called the Doe Network, as in Jane and John Doe, elaborate websites, bulletin boards, databases. People had over the years created - it was almost like a gold mine of data that they could mine for information, to try to connect missing people with the unidentified.
BROOKE GLADSTONE: The things that we think are pretty foolproof, like DNA and fingerprints and dental records, these things are, are not perfect and even, in some cases, utterly useless.
DEBORAH HALBER: Yes. The stories in my book all start out a little bit like something you might see on "Bones" or "CSI" or "Law and Order," with a body being found. But, unlike those shows, there's no magic board where you can click some buttons or some great computer program where suddenly the person's license and DNA profile pop up. It does not work like that. [LAUGHS] And, in addition, a forensic anthropologist is looking at clues that can be very, very hard to decipher. Age can be off as many as 10 years. A family might have seen a woman in nothing but heels and then when they reported her missing her height is off by two or three inches. A family may not know that their son or daughter has a tattoo.
The FBI does oversee a database called the National Crime Information Center, and this is a repository of everything - stolen cars, stolen bonds, stolen guns - and it became also the repository for law enforcement to use for unidentified bodies or body parts. The problem with it was it wasn't really designed for that. Another problem was that medical examiners had no access to it, and they were the ones holding the body, so to speak.
BROOKE GLADSTONE: Is there any official database available to these web sleuths?
DEBORAH HALBER: A really wonderful step in the right direction is a National Institute of Justice initiative called the National Missing and Unidentified Persons System, and it's shortened as NamUs. This is an attempt to assemble all of this information in one repository that is accessible to the public, to law enforcement, to medical examiners. This is fairly recent. It is online. It is not fully populated with all the information out there but it is definitely a step in the right direction.
BROOKE GLADSTONE: You note that these unidentifieds can to get buried, if not literally, at least in the priorities of local law enforcement. Explain why that is.
DEBORAH HALBER: No one owns the Does.
BROOKE GLADSTONE: The John and Jane Does.
DEBORAH HALBER: The John and Jane Does. If the person is clearly a victim of a homicide, law enforcement will certainly be on top of it for a little while, but it's really hard to investigate a murder when you don't even know the victim's name. And once they become a cold case, it becomes increasingly difficult.
BROOKE GLADSTONE: So you were caught by a detail, a photograph. The web sleuths that you profile in your fascinating book, many of them were drawn in by some detail, some shred of a story. And then one story leads to another.
DEBORAH HALBER: It is very true that many of the people have almost adopted a single case. There's just something about one person, and it might be a local that they just find incredibly compelling, and they get kind of sucked in. And then, before they know it, they just are engrossed in the work. It's very difficult, detail oriented, time consuming and ultimately can be incredibly frustrating.
BROOKE GLADSTONE: Why is it so hard?
DEBORAH HALBER: Because NamUs is a fairly recent phenomenon. Without that kind of central repository, you're just looking all over the place. Public records, ancestry.com, newspaper clips, archives and libraries, it's literally a needle in a haystack.
BROOKE GLADSTONE: Could you profile the average web sleuths that you encountered.
DEBORAH HALBER: They're a very diverse group. Yet, I feel like there are a few things they have in common. One of them seems to be that they are very, very smart people who like a challenge and like a mystery but their day jobs are not as intellectually challenging as they might be. There is one web sleuth in my book who solves a case where the only clue was a decapitated head. It's a story that starts with a trucker at a truck stop in Missouri who spots what looks like an ordinary plastic bucket, but when they went to move it out of the way they realized it was filled with cement, and over time some of the cement started to chip away and it looked like a human jawbone emerging from the cement, like something from an archaeological dig. And law enforcement didn't have much to go on.
They did eventually ask one of the most amazing forensic artists, the late Frank Bender, to do a bust based on the skull. His work is astounding. I've seen recreations he's done based on nothing more than a jawbone, and they, they are just the most vital, lifelike things you can imagine. So Frank came up with a bust of a middle-aged man. He was a little graying, a little jowly, looked like a really nice guy, like a guy you'd want to pass the time of day with, while you're on line in the post office. But no one seemed to know who this man was.
So meanwhile, Ellen Leach is based in Mississippi. She had originally come across the bust, and she just went to work - and this process spanned years - and finally came upon a photograph of Gregory May who was missing from Iowa. Now, during the big gap in time between the head in the bucket was found and Gregory May went missing and the aftermath, which was that a man was actually on trial for his murder, even though they did not have a body. This would be Iowa's first case of prosecuting a murder case with no body. So they were not very hopeful. But it was almost like - one of them called it "divine intervention" -suddenly Ellen's suggestion that this reconstruction matched Gregory May was finally investigated. He was quickly identified and they were able to get a conviction in the case.
BROOKE GLADSTONE: What's your favorite story from the book?
DEBORAH HALBER: They all strike me as - just as fascinating as anything out of a crime thriller or an episode of "Bones." So they, they all have this amazing mystique about them. What really struck me most though are the people themselves and their different quirky personalities, their different motives, their different ways of approaching the task. There's a woman named Daphne Owings who has this amazing visual memory. She could scan dozens of images like the one I mentioned of the Lady of the Dunes and then scan missing persons reports. She can, just in her mind's eye, visualize if there any that could be potential matches.
BROOKE GLADSTONE: And, and what you're talking about basically are literally hundreds of images of the unidentified remains and hundreds of images of missing persons. So if you don't have that ability, you just can't put those pieces together.
DEBORAH HALBER: Yes, I call it an, an enormous game of concentration going on across the entire country.
BROOKE GLADSTONE: You started out compelled by a reconstruction that appeared in the Boston Globe. Did you try and find out who it was?
DEBORAH HALBER: I did, and I discovered that I make a lousy web sleuth. It is just such grueling work. I enlisted the help of one of the people I profile in the book. He also has several solves under his belt. His name is Bobby Lingoes. He lives in Quincy, Massachusetts, and he works as a police dispatcher. So he actually has the ability to hook into NCIC, as a member of law enforcement. So that's an enormous advantage for him. So I called up Bobby and I was like, "You've got to help me, I really want to try to do this. We're gonna look for Lady of the Dunes," The reconstruction that I'd seen in the Globe of the woman who had been murdered in Provincetown in 1974, the coldest unsolved case in Massachusetts, but after a few hours of poring through missing person reports, it quickly became apparent to me that I didn't have what it took.
BROOKE GLADSTONE: You can't solve the cases but you're the bard of these cases?
DEBORAH HALBER: Right.
BROOKE GLADSTONE: Deborah, thank you very much.
DEBORAH HALBER: Thank you so much for having me on the show.
BROOKE GLADSTONE: Deborah Halber is a Boston-based science writer. Her book is called, The Skeleton Crew: How Amateur Sleuths Are Solving America's Coldest Cases.