One Veteran On Why He Will Stand For Standing Rock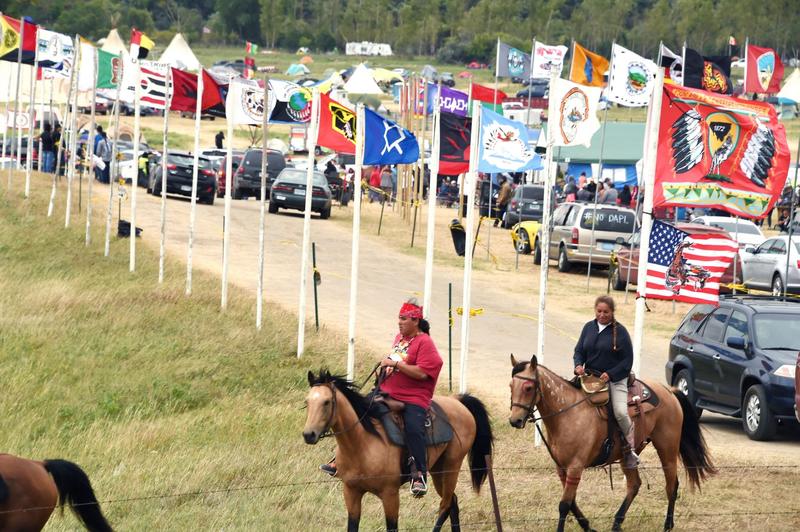 Blizzard conditions, evacuation orders and harsh crowd dispersal tactics have not cleared out the protester camps at the Standing Rock Sioux Reservation in North Dakota.
This weekend, a group of veterans are heading to the site to act as "human shields" for the protesters. Thousands have registered to go. Here & Now's Robin Young speaks with one of those vets, Dakota Blue Serna (@dakotabusmc), a former Marine.
Copyright 2016 NPR. To see more, visit http://www.npr.org/.