One NY Artist: Stone Carver Chris Pellettieri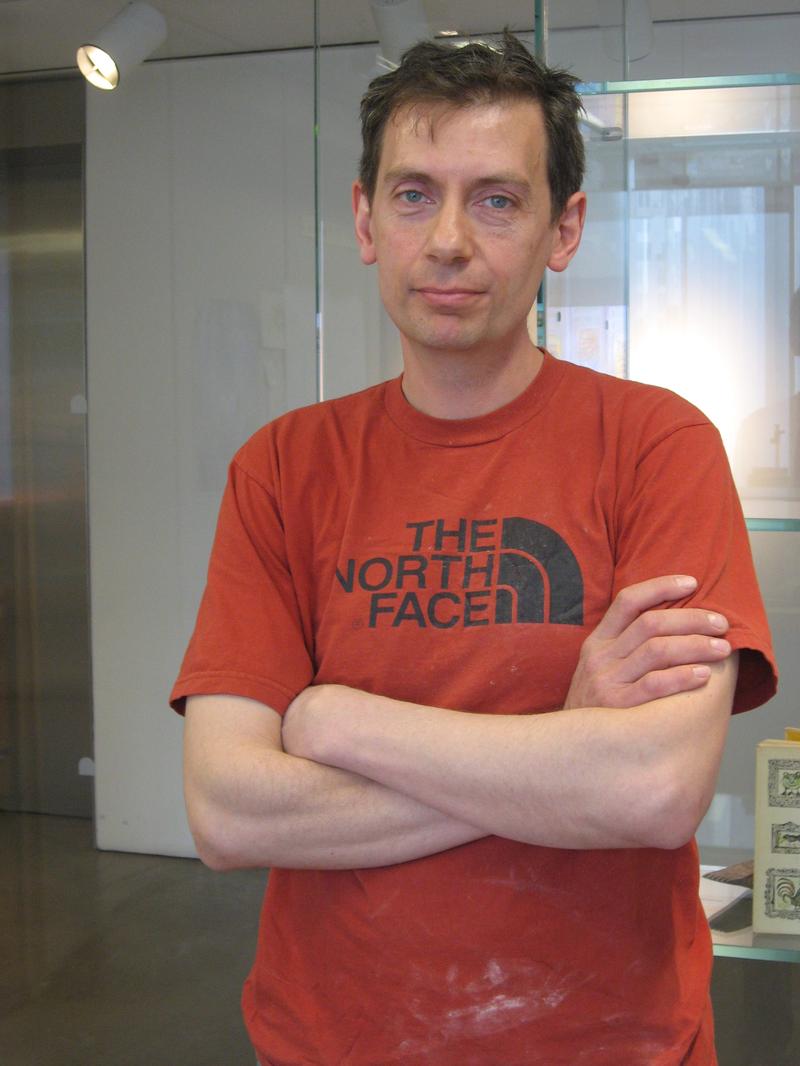 There are thousands of artists is New York City. Some are famous internationally. Others are scratching out a living while perfecting their craft. WNYC is bringing a few of them to the spotlight, in their own voices.
Chris Pellettieri is.a stone carver, who creates everything from statues and busts to artful fountains. He recently spent a couple of months at the Museum of Art and Design creating his latest work, a sculpture of the ancient Roman god Janus with a New York twist.  
"I love the image of a head with two faces facing in opposite directions," said Pellettieri. "My innovation was at the top of the head where there are buildings, sort of a cluster of New York City-inspired buildings rather than hair. And the two faces are representing rich and poor. The idea of extreme wealth and extreme poverty and fewer people in the middle is something that is on a lot of people's minds right now, including mine."
 
Pellettieri first learned his stone carving skills in an apprenticeship program at the Cathedral of Saint John the Divine in Manhattan's Morningside Heights. The Cathedral created the program in the late 1970's as a way to finish its huge unfinished Gothic Revival building while offering educational opportunities to local youths. Pellettieri signed up in 1989 after graduating from Stuyvesant High School and New York University. It was during his time at the Cathedral that he discovered his love of working with tools and materials.  
The Cathedral's program ended years ago, and Pellettieri hopes to create a new one to share with others what he calls a life-changing experience.  

"So that people in the future can have the same kind of experience that I did and discover this incredible world of craft that almost died out," Pellettieri said. "I want to provide that kind of experience to benefit young people but also to benefit our whole culture and to save stone carving from becoming something that's just exists in the old buildings as a memory."

He believes most people may take stone for granted, especially in a place like New York, where there is so much great stone work.  

"If you love Bethesda Terrace, you love stone carving," Pellettieri said.  "If you love the public library at 42nd Street, you love stone carving. You might not realize it, but when you go on vacation to visit Rome or Paris, you're going to the places where the stone carver had their mark."