Most people have heard of British street artist Banksy. Well, New York City has Hanksy. He's been putting up his pun-based work on city streets for last two and a half years.
Hanksy's moniker is a tribute to his favorite actor, Tom Hanks, and fellow street artist Banksy. He started doing mash-ups of the two using iconic Banksy images with Hanks' face.
His fascination with Tom Hanks started pretty young.
"I grew up with a VHS grab bag of his movies," said Hanksy. "They were basically my babysitter, you know. I'd watch "Big," "The 'Burbs," "Joe and the Volcano" again and again and again. He's just one of those actors that you always seem to enjoy. He's lovable, right? And when it comes down to Banksy, he is -- I mean, I owe everything to him, basically. He is the most famous street artist in the world."
In this interview, Hanksy explained one of the reason he does street art is because it makes him laugh.
"I am an idiot when it comes down to it and I love silly jokes and stupid humor," said Hanksy. "I know if I put it on the street, somebody with a low-brow sense of humor the same as mine will chuckle as well. That makes it worth it."
Hanksy has some big plans for the coming year. He's gathering some of his fellow street-artist friends for a tour of smaller cities across the U.S. to meet and collaborate with local artists.
"There's a huge country out there and there's a lot of kids doing a lot of cool stuff outside of L.A. and New York," he said. "So yes, I'm using whatever little notoriety and fame I have to put the spotlight on those kids. Blow it up!"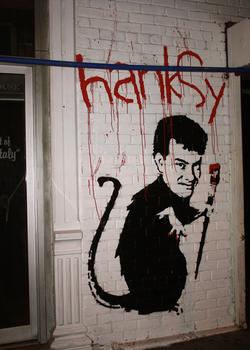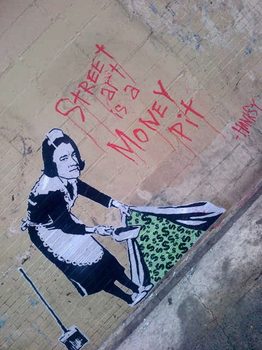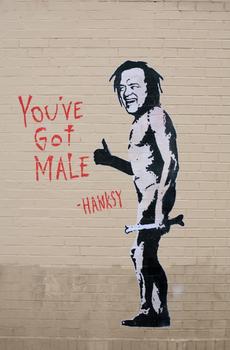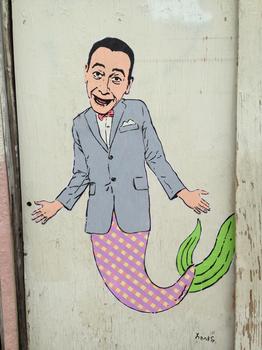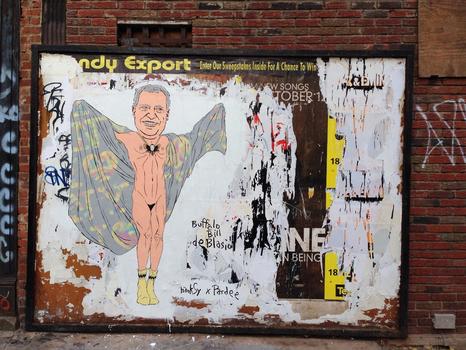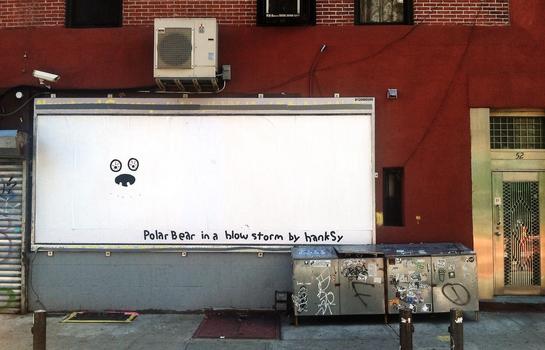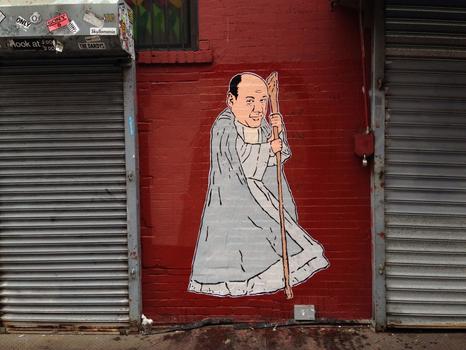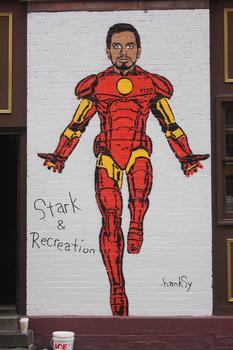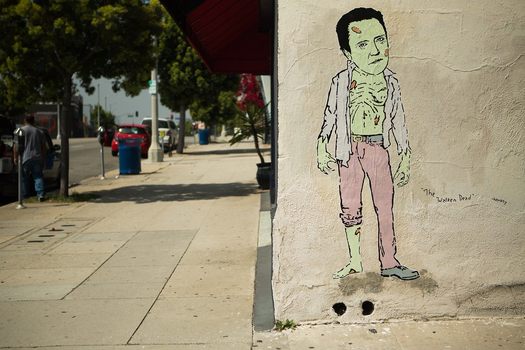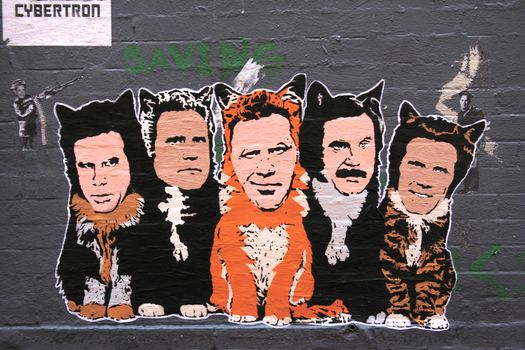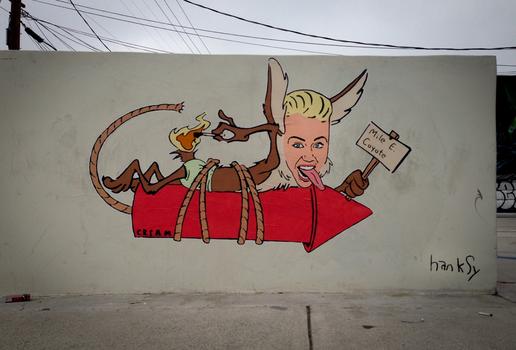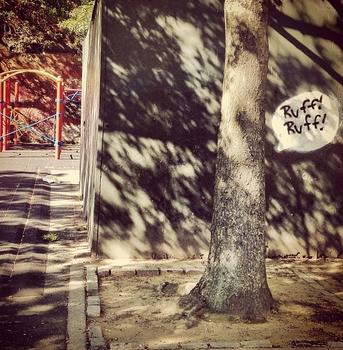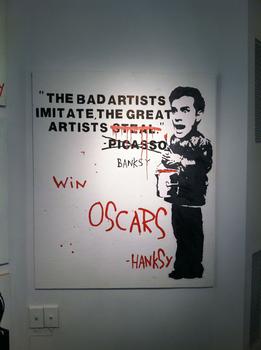 of