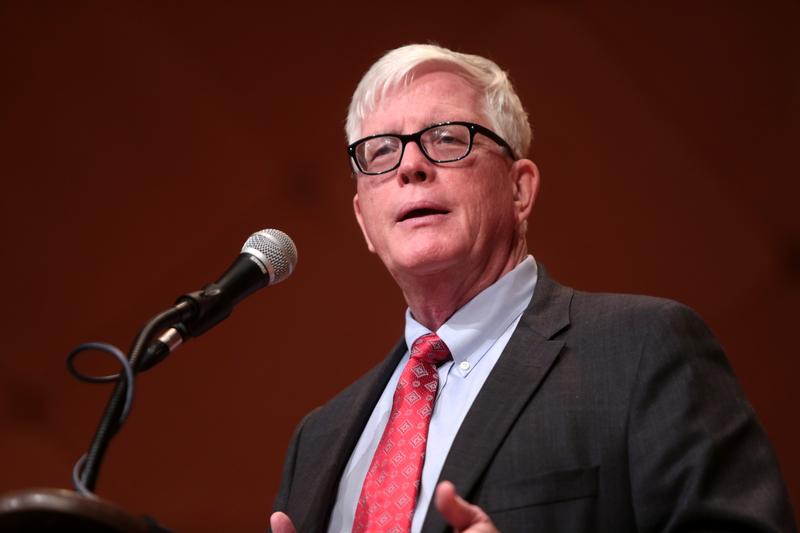 Over the course of the presidential campaign, conservative talk radio host Hugh Hewitt spoke to President Trump more than a dozen times on his program, "The Hugh Hewitt Show." He also observed and engaged with the President in the spirited primary debates that captured much of the nation's attention.
While he wasn't a Trump supporter from the start, he describes his personal evolution as one that left him covered in "Trump tattoos at the end of the campaign."
Hewitt talks with The Takeaway's Todd Zwillich about how Trump revitalized an unwitting Republican Party, and his worry that a future Democrat-controlled Congress might impeach the president.