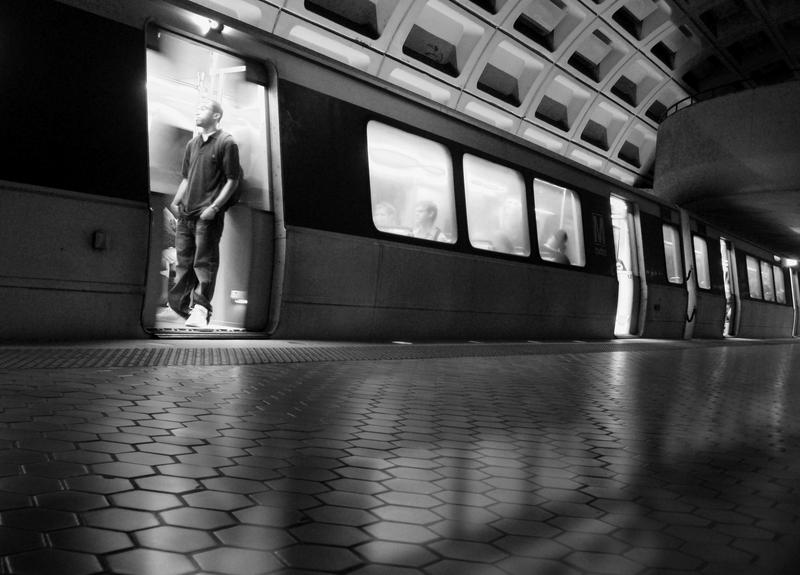 Metro's fleet of aging trains — scheduled for replacement over the next several years — continues to bedevil commuters, risking Metro's message that things actually are getting better halfway through a six-year, $5 billion rebuilding effort.
As D.C.'s Metro continues its system-wide rebuilding program that will run through 2017, transit authority officials say real progress has been made fixing track and signaling infrastructure to improve the reliability of rail service. Yet on a day-to-day basis, railcar breakdowns and delays frustrate riders already annoyed by another fare increase.
If commuters judge the quality of service based on personal experience, quarterly progress reports on system reliability may mean little compared to the delays that make them late for work, squeezed onto packed platforms or inside old railcars without air conditioning. Because even as the number of delays caused by track or signal problems dwindle, Metro's fleet of aging trains — scheduled for replacement over the next several years — continues to bedevil commuters, risking Metro's message that things actually are getting better halfway through the six-year, $5 billion rebuilding effort.
June: a snapshot
As he rode the Red Line to work one morning, Jason Stonewall shared his feelings about Metro's oldest line: "It's horrible." Stonewall pulled out his smartphone to scroll through old Metro text message alerts.
"Basically every day you have multiple alerts of delays that you are experiencing on the line. Look at June 30 and June 27 and all the delays you have," he said.
A review of Metro's daily service reports, which listed only incidents that caused delays of at least four minutes, shows June was a troublesome month. While not useful in drawing broad conclusions about service, the reports provide a snapshot of commuters' day-to-day experiences.
One of their biggest gripes is offloaded trains. In June, 200 trains were offloaded due to mechanical, track, or signal problems across Metro's five lines, according to the daily service reports.
The Red Line experienced 103 offloaded trains, many happening in the heart of rush hour when platforms were crowded, forcing offloaded passengers to cram into tight space.
Are 103 offloaded Red Line trains excessive? Not when you consider Metro runs 13,000 trains on the Red Line per month. But if you were caught even in just a handful of those incidents, you may not be convinced service is improving as rapidly as necessary. Remember, the daily service reports only list incidents that caused delays of more than three minutes. Minor problems and delays are not noted.
The Orange Line saw 36 offloads, Blue 28, Green 23, and Yellow only 10.
Blame old railcars
The June service reports show track or signaling problems rarely caused extended delays. Old train cars, with brake or door problems, were the most common culprits.
Across Metro's five lines, brake and door malfunctions caused 169 delays of at least four minutes. Track and signal problems were responsible for 32 such delays.
It would appear Metro's extensive work to fix its infrastructure is paying off, but can commuters expect train problems to persist until the new fleet of 7000-series railcars is phased in over the next five years?
"I wouldn't say that is necessarily accurate. There are a lot of campaigns that we have right now to improve our railcar reliability. Making sure we deliver fast, reliable service to all of our customers is important to us, so we do whatever we can to mitigate problems as we see them occur," said Metro spokeswoman Caroline Laurin.
Replacing the decrepit 1000 series, which date to the system's opening 40 years ago, will take another two years. The first batch of 64 new 7000 series trains arrives later this year.
The replacement of the 1000- and 4000-series is funded, but the expansion of the 7000-series fleet to reach the goal of running all eight-car trains during rush hours will require new funding commitments from Congress and Metro's jurisdictions.
Metro's most recent report card
Metro's first quarter report card said rail experienced 90.5 percent on-time performance, down two points from the first quarter of 2013. The brutal winter was blamed for the drop.
"Similar to Metrobus, significant snow accumulation this quarter triggered management's decision to reduce service for brief periods. For the quarter, incidents delaying customers were up 12% from Q1-2013, driven by an increase in railcar, infrastructure and track delays, particularly in January and March," the 'vital signs' report said.
Rail fleet reliability also fell in the first quarter of the year.
"Railcar reliability was below target by 6% for Q1-2014 due to system impacts of severe cold and the impact of incorrect third rail alignment damaging railcars in January," the report said. The mean distance between delays of more than three minutes was 56,213 miles.
Do ordinary passengers usually see these reports? It is more likely a typical commuter will rate Metro on the quality of his or her own commute, not on the data presented in a large document.
"I only use one line a lot of the time. If service isn't improving along that route specifically, it doesn't feel like it is getting better, even though overall it may be," said Greg DiCerbo as he rode the Green Line one morning.
"I don't have a problem on the Green and Yellow. I think service is great other than the escalators," he said.
Rail ridership down in May
Whether ridership is suffering due to rider frustration is difficult to quantify. The reduction in the federal transit benefit, infrequency of weekend service because of scheduled track work, and the rise of telecommuting are blamed for the recent dip.
May rail ridership totaled 18.1 million trips — 1.4 million below Metro's expectations and 400,000 fewer than May last year. Metro expected the Silver Line to add 700,000 trips per month...but the new line was delayed. The Silver Line is scheduled to open July 26.
"Despite modest increases in weekend ridership, average weekday ridership in May declined by approximately one percent compared to last year," said Metro's FY2014 May report.