The Takeaway
In Oklahoma, Cautious Hope for Donald Trump's America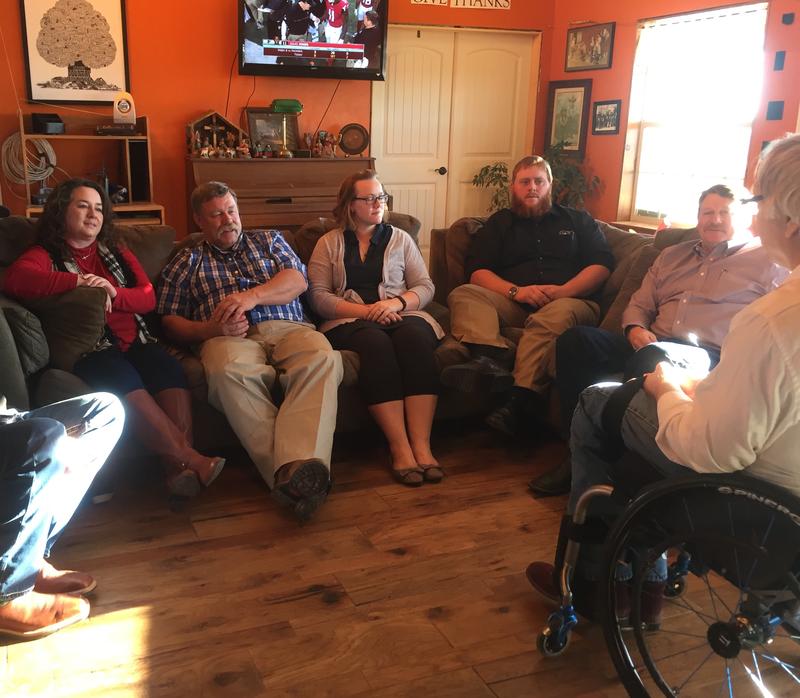 Click on the 'Listen; button above to hear this segment. 
Just outside of Oklahoma City you'll find the small town of Wellston, Oklahoma, which is home to big farm houses and flat land that stretches for miles.
Though Oklahoma is a decidedly red state, some citizens have some serious skepticism about President Donald Trump — perhaps the biggest conservative change agent in American politics in two generations. 
As The Takeaway broadcasts from public radio station KOSU in Oklahoma City, Oklahoma, we hear from five voters in Sooner State — Wayne McConnell and his son Will McConnell, both plumbers in Oklahoma City; Meg Stewart, Wayne's daughter, a college graduate and a stay at home mom; Dwayne Danker, Superintendent of Wellston Public Schools, and teacher Tracey Swafford.